Custom Design in Five Steps
Every custom home starts with you, or more accurately, your dream. When the time comes to build a custom home — perfectly, uniquely yours — where do you begin?
For a successful project, professional custom design is fundamental.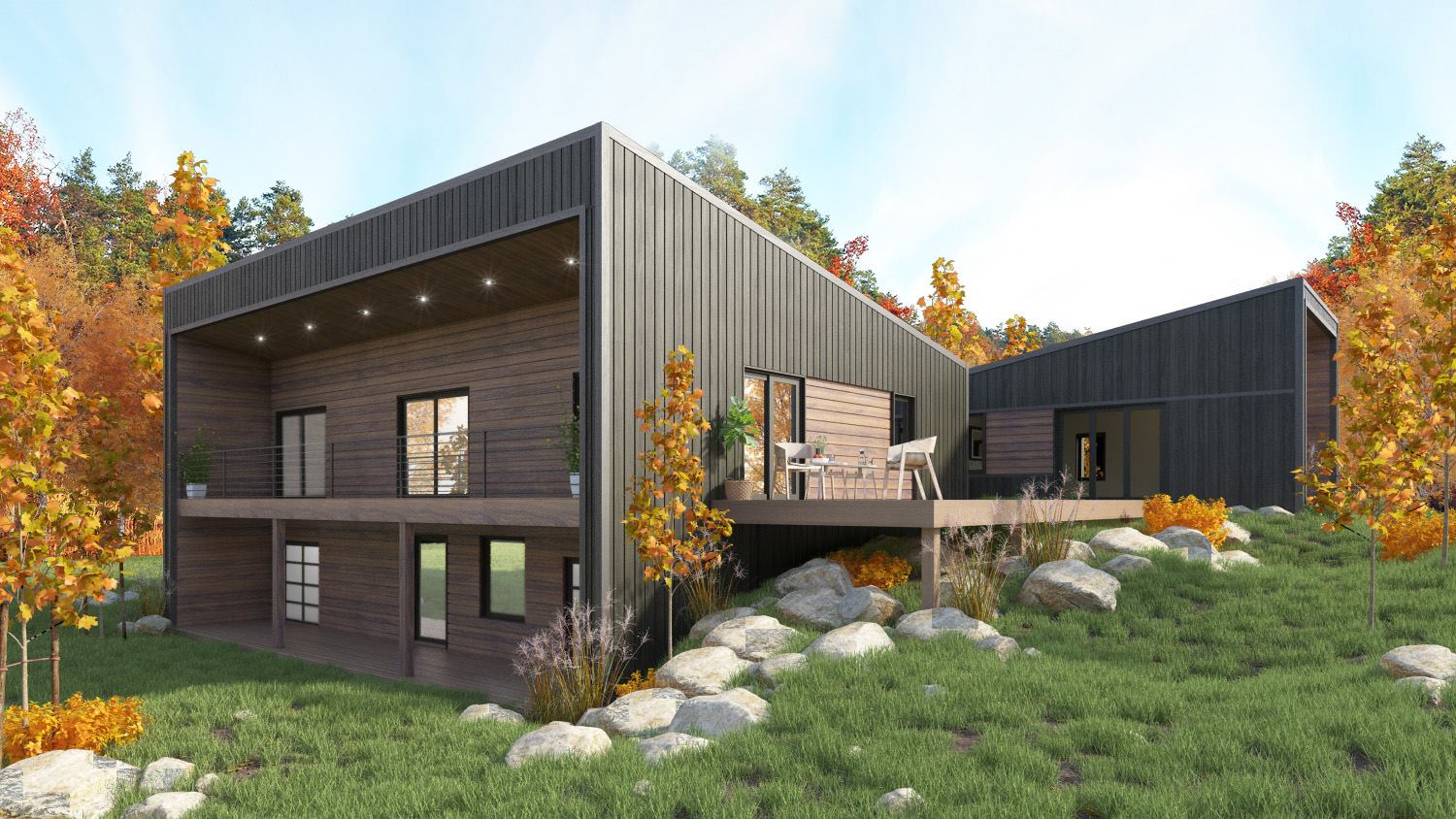 According to Brent Behm, founder and principal designer for Ruki Modern (www.rukimodern.com), in Fargo-Moorhead, custom design involves five steps:
Step 1: Programming
Once you've decided to build, you may ponder and plan, scribble and scrutinize for weeks, months or even years. In his decades of designing, Behm has seen all types of timetables for the process. But there is one commonality: Nearly every client comes to him with a dream home in mind.
The key to making sure their dream suits their needs and their new home works for them and their lifestyle is discerned in the programming phase.
Often clients have unrealistic or conflicting ideas or expectations, so it is paramount that designers get a true feel for the client's needs. To that end, Ruki Modern employs a long questionnaire, asking about hobbies, kids, pets, what kind of work they want to do in the home, and the length of time they intend to live in it, among other things.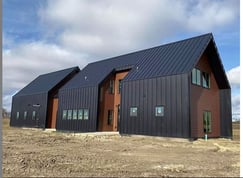 Site planning also requires consideration at this point, taking into account views, landscaping concerns and even style of house. For instance, a flat tract of land won't be conducive to a hillside home design.
Now is also the time to bring your contractor on board, if possible, for both budget and design considerations.
"We like to get a contractor on as early as possible. When it comes to issues of construct-ability and cost, the more information the contractor can have as early on in the process, the better," Behm says.
Step 2: Schematic Design
This phase is where the plans, ideas, Pinterest photos and magazine clippings come to life. The goal of this phase is arriving at what Behm says is a "really rough view of the house."
Behm actually brings out his pencils and sketchpad, not the computer. He spends about 75% of this time sketching and the rest writing notes. His first two sketches are basically rough drafts, and he always does two so clients see different options for orientation of the structure on the land, how it relates to the surroundings and their home's general layout. They begin to see the basics of their vision and now have the framework for the next step.
Step 3: Design Development
As the name implies, this part of the process involves developing and fleshing out the details of the design.
"This is where we get the other collaborators on board. I like to have structural engineers involved," Behm says, adding that while it's not a daily occurrence for a designer to make those sort of specialized calculations, it is for a structural engineer. He points out however, that using SIPs requires less reliance on structural engineering expertise.
"With SIPs, what's nice is the engineering sort of packaged into the SIP itself. It is a bonus."
Step 4: Creating Construction Documents
This step is about dialing all the plans and drawings in for the purpose of construction and permitting. The challenge, Behm explains, is ensuring there's enough content on the plans so it's clear to everyone involved exactly how those plans are to be executed.
This phase also includes the permit drawings. Different jurisdictions have different requirements. Energy codes, safety considerations, restrictions and covenants which need to be addressed.
Step 5: Construction Administration
Actual construction is when the builder takes over, ground is broken and the active task of bringing the ideas, drawings and choices to fruition begins. But the designer's job isn't done! At this point, a designer's responsibilities shift from planning and design to oversight and advocacy for their client. Behm points out that there are always questions.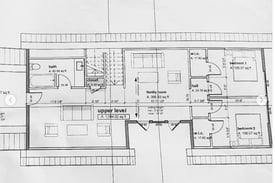 "The drawing sets should communicate enough information to construct the house, but sometimes that's not always the case," he says, and that's when they turn to the designer.
In the end, proper planning and well thought out choices will help ensure a successful outcome.
Don't skimp on the design. Proper design will greatly reduce unforeseen problems during the process, maximizing your budget and optimizing the end result.
Need help with your new home's design?