Passive - LEED - Net Zero; welcome to the 'green building arena'
The term "green home" is often used universally today, and while no official standard constitutes a green home, most people agree that building a green home requires the efficient use of energy, water, and other natural resources, and reducing waste and environmental degradation.
Today we discuss some other commonly used terms when it comes to the green building arena:
Passive Home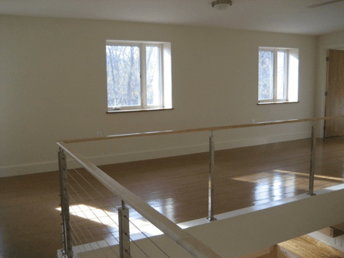 The term passive house refers to a rigorous, voluntary standard for building energy efficiency that results in buildings that require very little energy for heating and cooling but also the most successful in reducing your energy wastage and greenhouse gas output. As in all the homes we will discuss here, passive homes are frequently built using structural insulated panels (SIPs) for framing. These homes require 60 to 80 percent less energy than the standard home, and can save you a lot of money.
Passive homes typically include the following components:
They are tightly sealed and have superior insulation, with double the typical amount of insulation on roofs, walls, and ground slabs.
They are designed to minimize and control thermal bridges (i.e., areas within a building that are poor insulators, which allow heat to escape) and have continuous insulation with no gaps.
Their air tightness is verified with blower door tests.

They have a ventilation system with a high efficiency heat exchange that integrates heating and cooling.

They have high performance windows and doors that eliminate air leakage (the windows can be opened; the ventilation system adjusts). Together, these components are integrated with an advanced energy modeling program called the "Passive House Planning Package" (PHPP), producing a building with an interior environment of high thermal comfort and air quality that requires very little energy to maintain. Where previously a 30 percent energy reduction compared to similar buildings was considered an enormous achievement/ heating and cooling energy reduction in passive houses of up to 90 percent is achievable.
Passive House buildings are very comfortable. In the winter, sunlight from low on the horizon is allowed to naturally warm the house, and the air-tight envelope keeps warmth inside. Overhangs to block the sun when it is high in the sky keep the house cooler in the summer. A ventilation system supplies constant fresh air, which leads to superior indoor air quality.
All in all, the Passive House standard takes a big bite from a building's impact on the environment.
Leadership in Energy and Environmental Design (LEED) Home
LEED, by far the most widely used green building rating system today, is an example of an integrated approach to sustainable development. LEED is a green building rating system that addresses six major areas: sustainable sites, water efficiency, energy and atmosphere, materials and resources, indoor environmental quality, and innovation and design process.
It is a scoring system that awards points to a home based on the building's level of sustainability. Unlike Passive or Net-Zero Energy Homes, LEED Homes are rated through things such as the materials and techniques used to construct the home, whereas the other types of homes are measured on energy efficiency. Again, building with energy-optimizing SIPS plays an integral role in energy efficiency,
LEED Homes are very energy efficient. The high level of insulation required means that energy bills can decrease. And due to the use of no toxic chemicals, air quality is far better for you and your family. As well as this the amount of water used is also decreased by using low flow taps and bathrooms.
If a home is LEED-certified, it will have demonstrated sustainable practices across a range of important green focus areas. The average LEED-certified home uses 20 to 30 percent less energy than a home built to standard code. Homeowners can expect a significant reduction in operating costs. But the benefits do not stop there. A recent study found that new homes built to LEED standard achieved an 8 percent premium in resale value.
All in all, LEED Homes save you money, make for a better family environment, and have a higher resale value. Peak One Builders will make sure you get all the help you need to design your new family friendly LEED Home for single and multi-family homes up to six stories.
Net Zero Home
These houses are much like Passive Homes, but instead of reducing energy usage, a Net-Zero Home aims to produce as much energy as it uses in a year. Its efficiency is therefore measured over time, unlike LEED Homes.
Net-zero homes achieve their energy efficiency by working from the very start with this goal in mind. There are two sides to this equation — the home design must be as energy efficient as possible, so they require less energy, and then it must maximize the use of on-site energy sources such as solar, wind, and geothermal so they produce enough energy to power the home on their own, achieving a net zero in-take of grid energy.
While energy efficiency and renewable energy are the main components, working from a holistic design is principle to achieving a net zero or often called a zero-energy home. This is accomplished by working with the site, the climate, and taking advantage of renewable energy sources. Net-zero homes are typically newly built, not retrofitted. Although building materials and systems are extremely important to achieving zero energy, beginning with a smart design can be paramount to a successful outcome.
These are the three types of green homes available, and now that you know the differences between them, you can begin to decide what is best for your needs. Whatever you are seeking, Enercept is here to help, offering the expertise and experience needed to make sure that your home is eco-friendly, create a healthier indoor air quality, and save you up to 60 percent on annual heating and cooling costs.