Modular homes are nothing new on the construction scene.
In fact, modular homes been around for more than a century. In the early 1900s, customers could order home kits from the Sears catalog. Once they arrived (usually by rail), a builder or construction savvy homeowner would put the kit together.
According to Sears, more than 70,000 of these homes were sold in the United States and Canada between 1908 and 1940. They offered close to 400 designs in a variety of sizes and architectural styles.
Fast forward to today: while we don't buy them through a mail order catalog, prefabricated homes are still being built. According to Global Industry Analysts, Inc. (GAI), "global shipments of prefabricated housing are projected to reach 1.1 million units by 2020, driving renewed interest in manufactured and modular homes." The GIA report goes on to indicate much of this growth is in Europe, China and Japan but also gaining steam in the United States.
Words Matter
Let's talk about terminology. "Prefabricated" homes are built, in part or completely, in a factory. That's the umbrella term for several different types of structures, including manufactured and modular housing.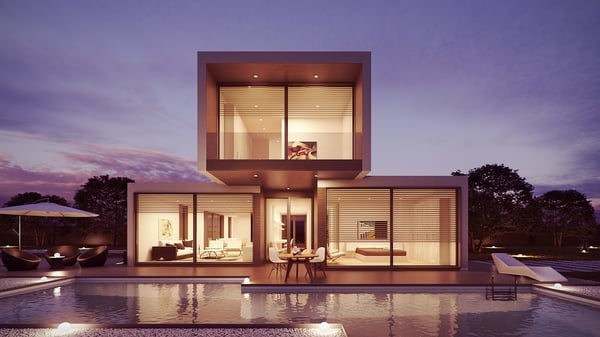 A 'modular home' is a type of prefabricated home that is built indoors in a manufacturing setting. The pieces (or modules) are taken to the building site and put together by a builder.
Note, modular homes are not the same as a manufactured (also known as a mobile or trailer) home. A type of prefabricated housing, manufactured homes (even if not called 'mobile') are indeed able to be moved. There are a variety of laws regarding relocation. This differentiation is also important when it comes to resale, lending and insuring such structures.
Such homes are not placed upon a permanent foundation and, according to a recent Forbes article, built to the federal Department of Housing and Urban Development code, unlike other prefabricated structures which must adhere to city and state codes.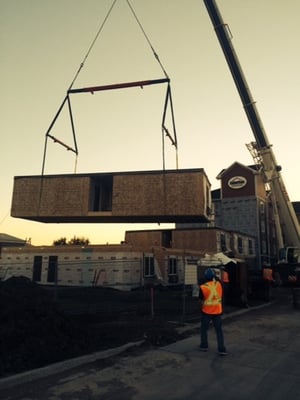 Modular homes, whether flat pack or truly modular are almost totally built in a factory. Windows, doors and interior finishes are complete. Modular pieces (generally sizable portions of the structure) are placed upon the foundation at the site. For a flat-pack home, the pieces are shipped unassembled and put together on site. (Reminiscent of Legos or Lincoln Logs, isn't it?)
Benefits of Modular Housing
Flexibility of design: Though many people don't realize it, modular homes offer much flexibility when it comes to architecture and design. Of course, the more intricate and complex your design is, the more it will cost.
Labor: Particularly with the recent shortage of skilled labor, modular housing affords considerable labor savings. The bulk of the work is done indoors by craftsmen skilled in using their skills every day.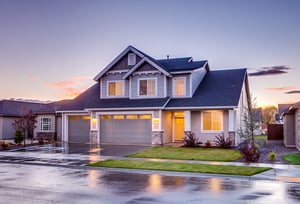 Controlled Setting: Since materials are kept indoors while the structures are being built, they are safe from the elements. The same crews working on the same sections of similar structures ensure consistency and continuity.
Speed: Since prefab homes are at least partially assembled offsite, prep work — like excavation and laying a foundation — can be going on while the house is being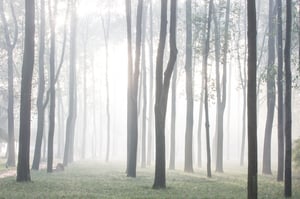 built elsewhere. This knocks significant time off the construction schedule. Modular homes are even faster since the sections (or entire house) arrive completely finished. But even a flat-pack home can be erected faster than a stick build because the measuring and cutting is done in advance.
Eco Friendly: Modular homes are easier on the environment for a couple of reasons: 1) less ruckus around the construction site means less disruption to the surrounding area; 2) factories generate less waste than a typical job site and usually can re-use or re-purpose waste and 3) some companies even use recyclable, renewable and sustainable materials and conserved energy in their manufacturing processes.
Hmmmm, those benefits sound familiar, don't they? They sound very much like the advantages of structural insulated panels (SIPs.) All of these can be attributed to Enercept SIPs.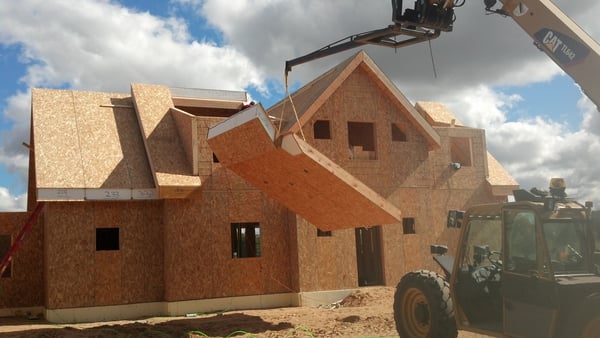 Several modular home builders use SIPs, which give them the advantages of both SIPs and modular construction. In fact, panelized construction is considered a type of prefabricated building.
Using SIPs gives even more design flexibility — wide open spaces are common as fewer interior walls are required for structural support. SIP construction is ultra-fast as the framing, sheathing and insulation is done in one step.
SIP construction also means continuous, effective insulation as well as long-term energy savings. Smaller HVAC units cost less to purchase and to operate and will do so efficiently for years. Lower heating and cooling bills are always a plus!
Modular or prefabricated building might be for you. It saves much time, labor and project coordination. If you're going with modular, why not do it with SIPs? Marrying the convenience of modular building with SIPs simply makes sense.
Our Mission: Our Commitment
When you build with Enercept SIPs we provide a building that will go up faster and will be warmer, tighter, stronger, quieter and more cost-effective than conventional construction. It is a commitment that others simply can't beat!