Eliminate most or your insulation labor when you build with off-site construction, like structural insulated panels (SIPs).
Labor Saving Potential
One of today's most pressing challenges for contractors is the ability to find, hire, and retain skilled builders and subcontractors. Structural insulated panels combine structural framing, insulation, and sheathing into one step, which saves you on-site labor — and money!
Build with SIPs and eliminate the need for an additional insulating crew. With SIPs, you will not need to wait on independent insulating contractors to spray-in insulation. You will be able to stay on your schedule and get to the finishing work more quickly.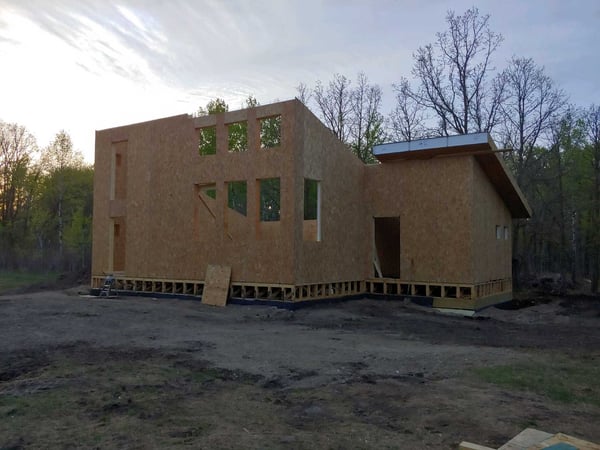 Better Insulation
Most manufacturers list the individual R-value of their insulation products. This R-value represents the R-value of that piece at the time of installation under ideal conditions. For instance, if you purchase a roll of R-19 fiberglass insulation, that number refers to the best possible R-value offered by that roll of insulation. However, once the batt is installed, the value starts to go down immediately.
But R-value does not tell the whole story. Lab tests that determine R-value have little resemblance to how insulation actually performs in a home. When real world factors such as air infiltration, extreme temperatures, and thermal bridging are present, field-installed fiberglass insulation can lose more than half its R-value. Research has repeatedly shown that SIPs provide continuous insulation that will maintain its stated R-value for the life of the home and outperform fiberglass insulation every time.
EPS (Expanded Polystyrene) insulation improves as the air outside gets cold
Enercept structural insulated panels (SIPs) are made with expanded polystyrene (EPS) like the foam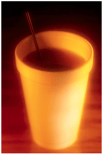 you see in disposable coffee cups and beer coolers. Its nominal R-value is 4 per inch and the main type of rigid foam board we use in our roof and wall sheathing. Additionally, ESP insulation's R-value improves as the outdoor temperature turns cold. Today's modern high-tech engineered EPS insulation may be the best rigid insulation in many aspects. One aspect is that EPS has a very good and stable R-value. In fact, when temperatures are colder, EPS's R-value actually increases by over eight percent.
Off-site construction is the better way to insulate.
When you factor the labor savings and the quality of insulation with off-site construction, it is easy to see the benefits of SIP construction and insulation.
Save time, save money, and better insulate your building projects with structural insulated panels by Enercept - The Better Way to Build.
Want to learn more?