I can recite and tell you all the features and benefits of building with SIPs. But, today when I was looking through some old files and documents on my computer and found a testimonial that I saw on Green Building Talk's SIPS Forum - dated 4-9-08.
sled4fun posted this in the Benefit vs. Cost- SIPs thread of the SIPs Forum:
"Been in my house for about 2 years now. 2500sf ranch style with SIPS. It is:

1. Very quiet, even in a strong downpour, comfortable.
2. I know we don't get the real cold winters here in Sacramento, but our summer temps are a bit high. We only ran the heater twice this past winter and the A/C runs nothing like my last home that was "an energy efficient 2100sf"
3. The one thing that we most notice is that when you slam the door. It feels like a solid built structure. Not a wall vibrating echo chamber like most stick built.
4. Vaulted ceilings with skylights look very nice.
5. An attic that you can store extra items in that is the same temp as the rest of the home is nice. This is because the foam in the SIP is your actual attic. The space above any room that is un-vaulted is just ambient room temp space.
6. Very tight house."
To my knowledge, this is not an Enercept customer. However, it got me thinking that I should share some of our customers' comments. Like this one Melissa Hollinshead posted on Facebook January 23, 2021: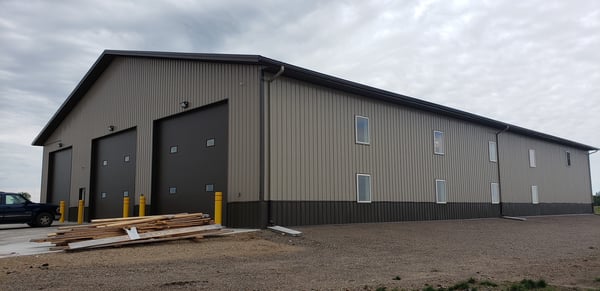 Posted by Melissa Hollinshead on January 23
"Business spotlight of the day is...
Enercept and Jon Wagar
Jeff had dreamed of a shop ever since I met him. He would work in his dad's shop, over at Brady's shop, and out at the farm. He had to haul his toolbox everywhere, which is no small feat, and still travel home or to his dads or Brady's every time he needed or forgot something. Mostly forgot something. 😂
The time had come to build. We looked into a few other builders before we met with Jon Wagar. We were unsure about these buildings, but our lunch meeting lasted two hours and we were sold. Not because he's a fantastic salesman, but because these buildings can almost sell themselves.
What's so great about our building? Well, we have a SIPS building. Our shop isn't a 'stick' building. Such as, we don't have any studded exterior walls. All walls are prefabricated and built to your plans. It is a building that kind of goes together like Legos. Seriously! Each panel (of ours) is 4 feet wide by 18 feet tall. It is built with a piece of OSB, then there is an insulated foam that is 6" or 8" thick (I can't remember), and then another piece of OSB. They provide insulation like no other. I'll ask Jeff again, but I believe our propane use is ridiculously low and we have the heat set at 64° in there all the time. We have propane floor heat only. There's no frost that builds on the walls of the building as there's no where for air to penetrate.
We provided our shop plans, and Enercept created each panel specifically for our building. Doorways, windows, garage doors were pre-cut. Everything was already in place when the walls went up.
If you are considering building ANYTHING, consider a SIPS building by Enercept. You won't regret it. They build houses, apartment buildings, shops, additions to houses, pretty much anything.
I'm sure you're wondering what the cost is in comparison to a stick building. Our SIPS building actually came in cheaper than all other estimates! Save on heating and cooling AND the building cost! Yes, please!
Side note: When the rafters fell, we all remember that day, some panels were damaged. Enercept stopped production on their current project, and rebuilt our panels immediately.
Here's there website as they can better explain their buildings than I can!
Should you be interested to check it out when deciding on a building, get a hold of me and I'll show you around our shop.
I can also put you in touch with Jon Wagar.
Who knows if I'll ever get a garage on my house, but should that doubtful day ever come, I bet we go with SIPS!"
More pictures of the Hollinshead shop: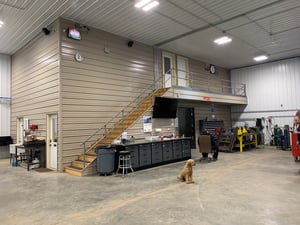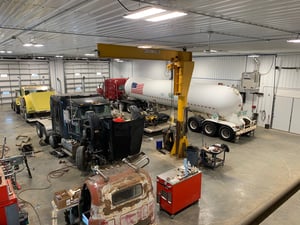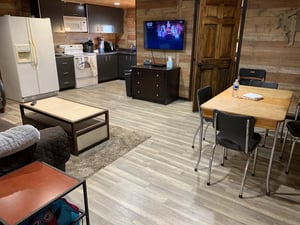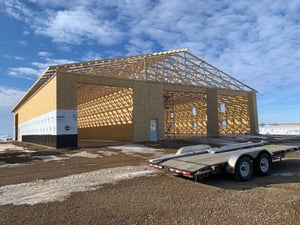 See more of what our customers have to say about working with Enercept: