Enercept manufactures a variety of Structural Insulated Panel systems (SIPs) for virtually any construction need. Enercept strives to educate builders, architects, developers, appraisers, engineers and the general public about the values associated with SIPs construction. From increased comfort, value and efficiency to lower utility costs and a smaller carbon footprint, SIPS are the building blocks of the future.
Not only has Enercept been in business for over 30 years, Enercept is the original holder of the patents for insulated connecting posts, which virtually eliminate thermal bridging, as well as our factory-installed electrical chases for routing wiring. This patented design means faster, easier, stronger construction.
HOW DOES ENERCEPT COMPARE?


Compared to conventional construction:
Initially, you may pay slightly more for the SIP materials, but this is offset by using less on-site framing labor.
The monthly energy savings you'll receive will also make up for any price difference quickly.
Your energy efficient building will have a higher resale value.
SIPs are stronger and more thermally efficient than stick structures.
Compared to other SIP manufacturers:
Enercept offers the most fully customized SIPs available.
Enercept rough openings are factory cut, and framed, reducing construction time, job site waste, and framing errors.
Enercept installs electrical chases at the factory and has developed an easy to follow electrical guide for your electrician.
Enercept factory-installs electrical wiring in our SIP roof panels (when allowed by local code).
Enercept's unique 4-foot line panel press can accommodate panel core thickness from 1″ to 16″.
Enercept is known in the SIP industry for our ability to produce panels for even the most difficult designs. We employ an experienced drafting team to assist you with SIP design questions.
Enercept can provide an on-site training technician for first-time builders to ensure quality construction and minimize the learning curve. A detailed Construction Guide, Electrical Guide and laminated panel lay-out are issued with every project.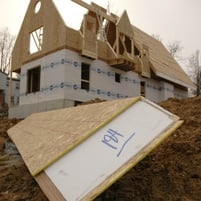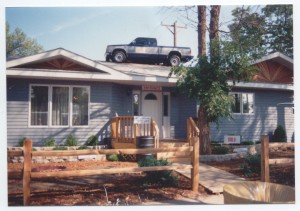 Better Living

More useable, insulated interior space, since the areas between roof and ceiling and above garages don't have rafters and trusses.
Substantially reduced exterior noise, thanks to the solid foam, insulating envelope surrounding your building.
Superior indoor air quality with reduced air infiltration due to the use of EPS insulation.

Greener Building

LEED and Energy Star compatibility means you can earn LEED® for Home™ points and qualify for the Energy Star rating.
Less construction waste because window and door openings are cut at the factory and framed with headers in place.

Faster Construction

Factory installed connection post systems make construction faster and easier.
One step framing, sheathing, and insulating means you can move in sooner.

More Value

Save 40% or more on heating and cooling costs every month.
Energy efficiency makes the resale value of your building higher.
SIP buildings are 2-1/2 times stronger than regular, stick frame buildings.