The American Dream, building your own home. It doesn't matter if it's your first home or your retirement home; it takes a lot of planning and patience. But, you can make the process happen more quickly when you put Structural Insulated Panels or SIPs into the equation.
The dream ... perfect location, perfect design
Using SIPs in your design can give you more flexibility in your perfect location.
Off-site construction of panels makes the builder's job easier on-site. Once the ground is excavated and foundation, basement, or slab is in place, the panels are brought in by truck and assembled on the job site. The home is enclosed more quickly, and less time is spent fighting the outdoor elements.
Why utilize SIPs in your perfect design?
SIPs take building applications to the next level, well beyond the capabilities of stick framing: Cathedral Ceilings, columns, curved roofs or walls, shear diaphragms, seismic and wind-loading resistance, bonus storage areas, loft spaces, and energy-efficiency.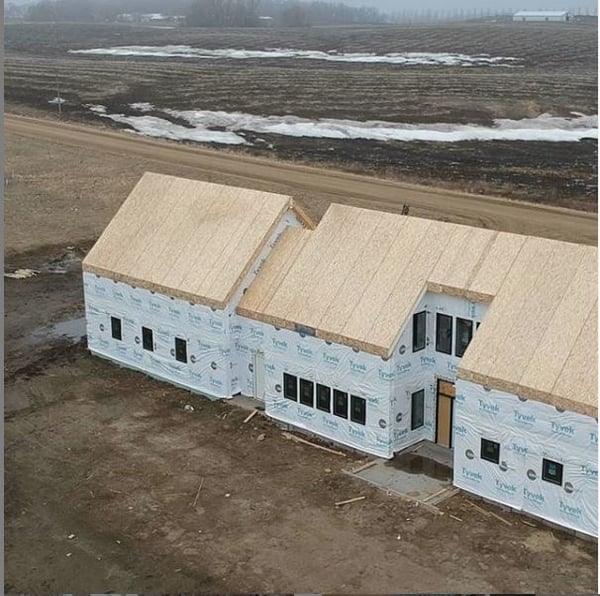 Modern Farmhouse Design.
Very popular today is the 'Modern Farmhouse' design. This design lends itself perfectly to SIP framing. The clean, straight lines make SIP installation a breeze. With Enercept RTA SIPs, all the rough openings, electrical chases, and ceiling fixture backers are factory installed. Gable end panels are also factory cut and include cut-outs for ridge beams, where needed.
The SIP panels are precision-cut at the factory and produce little on-site waste. Off-site construction is the cleaner, stronger, straighter way to build.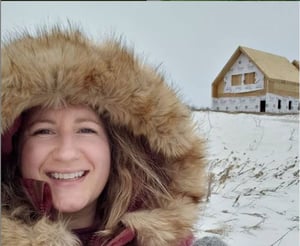 Enercept clients are sold on the SIPs when they realize that SIPs are an improvement upon stick-framing. SIPs take what's good about sticks (straightforward building, ease of use and customization) and upgrade all the specs, from improving structural capabilities, to increasing energy efficiency, to speeding up installation while keeping the project fully customizable. Compared to the traditional stick-built route, SIPs provide a stronger, more robust and highly energy-efficient structure built for a lifetime.
Why build ordinary, when you can build extraordinary! Start your planning process by looking at SIP construction. It is simply the better way to build the home of your dreams.
Want to learn more?
Our Mission: Our Commitment
When you build with Enercept SIPs we provide a building that will go up faster and will be warmer, tighter, stronger, quieter and more cost-effective than conventional construction. It is a commitment that others simply can't beat!