ENERCEPT IS A PROUD U.S.G.B.C. SILVER MEMBER
Established SIPs manufacturer reinforces its commitment to green building
Enercept, a long-time manufacturer of Structural Insulated Panels (SIPs) is pleased to announce its recent membership as a Silver member of the United States Green Building Council (USGBC.) The council focuses on a sustainable, prosperous future through Leadership in Energy & Environmental Design (LEED), an ecology-oriented building certification program, which is the leading program for green buildings and communities throughout the world.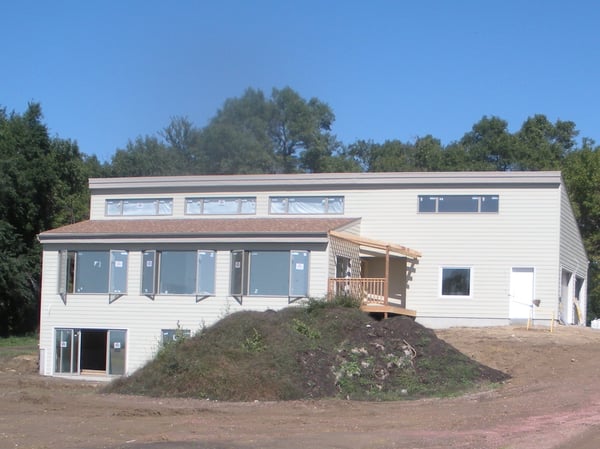 LEED certified buildings are considered much "greener" due to promoting sustainability, energy savings and lower maintenance costs for end users throughout the lifetime of the building.
Enercept's commitment to that philosophy — and this new partnership — is demonstrated in the manner their SIPs are produced. Tree conservation is promoted by using oriented strand board (OSB), which is produced from fast growing, less-expensive trees grown on tree farms. Further, their SIPs contain no chlorofluorocarbons (CFCs) or urea-formaldehyde (UF) and scrap foam and wood from their production cycle is ground and recycled.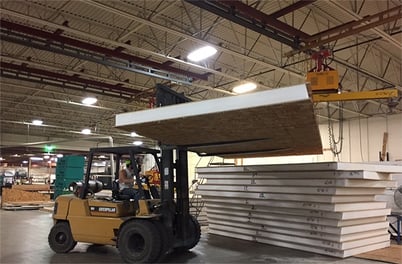 Once Enercept panels leave the factory, their positive environmental impact continues. Building with SIPs means less on-site waste, which translates to less stress on area landfills. Also, new structures can be enclosed much faster than with conventional building methods, allowing for energy savings during the construction process itself. End users (owners, tenants) realize substantial (up to 60 percent) energy savings compared to conventionally built stick structures of similar size.
With such attention to sustainability and energy savings, this alliance makes sense to Enercept and the USGBC as well.
"We are excited to welcome Enercept as a Silver USGBC member. USGBC members demonstrate their commitment to sustainability while also making an impact within their sphere of influence, advancing the movement for a more sustainable built environment," says Sheri Brezinka, Regional Director, USGBC.
As a new Silver member, Enercept is thrilled to be part of GREENBUILD International Conference and Expo (https://www.greenbuildexpo.com/en/home.html) this fall. Visit Booth #1845 at the event November 14-18, 2018 at McCormick Place in Chicago to learn more about how their SIPs can make your next project more environmentally friendly while still providing the rich features today's custom build clients demand.
About Enercept: Enercept has been manufacturing quality Structural Insulated Panels (SIPs) for more than three decades. Enercept began as a subsidiary of Energy Concept in 1981, with the vision of crafting a future in manufacturing SIPs. By 1982, Enercept was incorporated and built a 26,000 square-foot corporate headquarters and production facility in Watertown, South Dakota. Find Enercept on the web at www.enercept.com.