2018 SIPA Building Excellence 1st Place Award Winner - Agricultural Buildings
Jorgensen Land & Cattle (JLC) Office Building, Ideal, South Dakota. SIPs by Enercept.
Jorgensen Land & Cattle is a family owned and managed diversified crop and ranch operation located in South Dakota. The JLC Office Building is home to administrative offices, conference room, reception area and break/lunch room.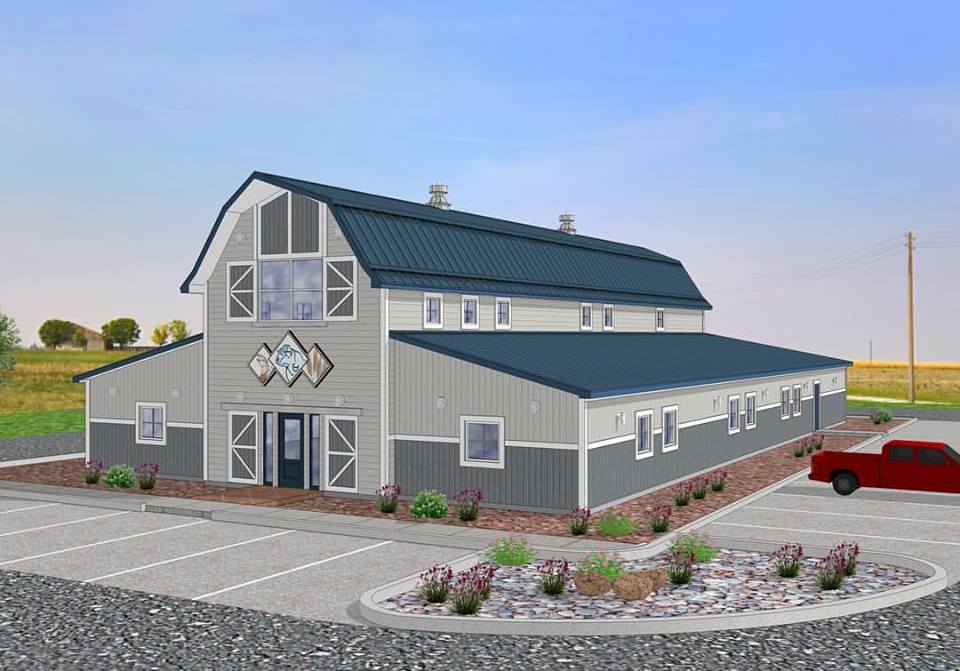 photo credit: Architectural design rendering from Wendel Potrate of Pro Group Architects, Brandon, SD
The temperature extremes in this part of South Dakota fluctuate from well below zero in the winter months to above 100 degrees fahrenheit during the summer months. The energy saving potential was a key factor in the owners' decision to build with Enercept Structural Insulated Panels (SIPs).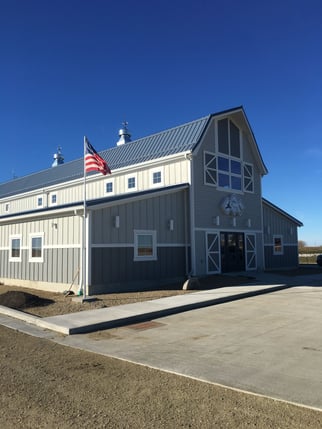 The Jorgensen operation began in 1909 when Martin Jorgensen, Sr., an immigrant from Denmark, and his wife Gertrude, homesteaded the land near Ideal.
According to their website, Jorgensen Land & Cattle now encompasses 1,000 cows and 16,000 acres. The Jorgensen Angus heard is widely recognized for its superior genetics. They also sell certified seed and have 10,000 acres of prime pheasant hunting land.
The new 7,920 sq. ft. JLC Office Building replaces an older, much smaller farm house. The Jorgensen brothers noted that they have been able to heat and cool the much larger SIP building for about the same amount it cost to heat and cool the 1,000 sq. ft. farm house/office.
"Despite single digit temps the construction crew got almost all the exterior walls up this week." Jorgensen Land & Cattle Facebook post 12-9-2016
A major benefit of using Enercept SIPs in the construction of the JLC Office Building was the time savings factor. Robb Jensen and his crew were able to set 320 lineal feet of wall panel in one day. Because of the remote locations, finding construction labor was a challenge. SIPs made it easier to build using fewer people.
Details:
Date Completed: May 2017
Dimensions of building: 60' x 110' main level / 60' x 22' second level
Total sq. ft. of conditioned space: 7,920 sq. ft.
SIP wall thickness and core material: 6" EPS SIP wall panels
SIP roof thickness and core material: 8" EPS SIP roof panels
Built by: Jensen Construction Services, Inc., Parker, SD
Designed by: Pro Group, Brandon, SD
Durability, efficiency and ease of construction make Enercept SIPs the building material of choice in the agricultural market. Click here to learn more
---
Want to learn more about fun projects Enercept is working on. Join our E-Newsletter and let us know
---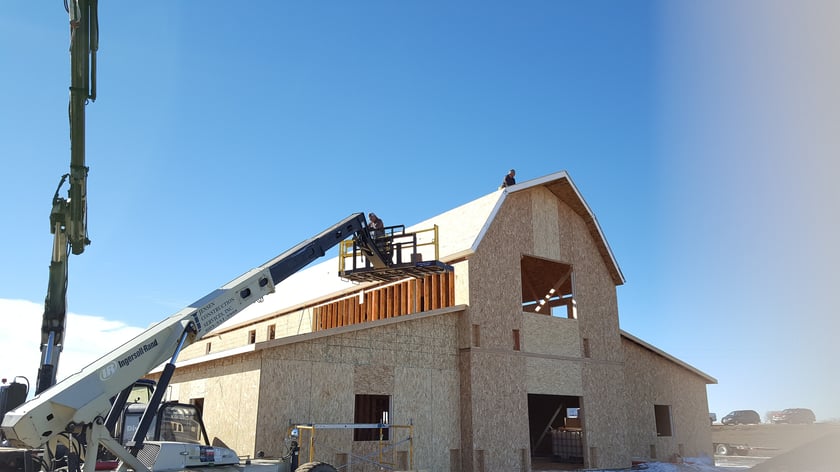 ---