A SIP home with "good bones" is a great home to live in.
SIP construction includes many of the same components as traditional construction, but offers the benefits of a stronger structure, increased energy efficiency, faster installation and overall, a more cost-effective place to live.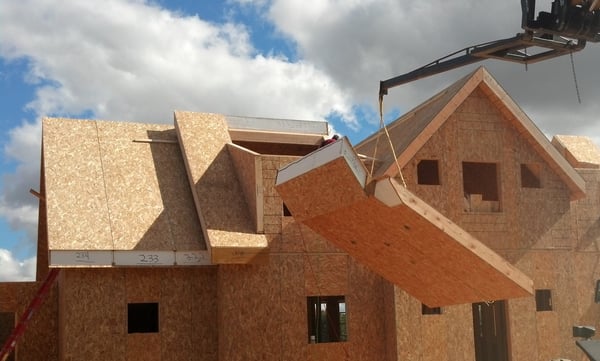 What Makes Up a SIPs Home?
SIP Walls
At the heart of a SIP structure, is the SIP Wall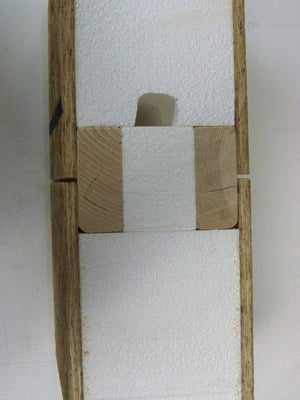 System. Most SIP walls are comprised of an Expanded Polystyrene (EPS) solid insulating core laminated between two oriented strand board (OSB) skins. Wall panels are available in the 4' variety - up to 8' x 24' Jumbo panels.
While there are a few different panel connections on the market, Enercept uses their originally patented Insulated Connecting Posts. The insulated post features a higher density EPS sandwiched between two 2-x studs that eliminate thermal bridging.
Depending on the manufacturer, SIP walls are available with all the rough openings (windows and doors) precisely cut and factory framed.
Electrical chases are factory installed with heat for smooth interior surfaces, allowing for ease in wiring.
SIP Roof System
Structural Insulated Roof Panels provide superior insulation, durability, connect easily and provide continuous insulation. Enercept roof panels are cut to your specifications, eliminating concerns about cutting and complex angles. Compound angles and valleys are no problem.
Roof panel thickness will vary depending on the load, R-Value requirements and local building codes. In cold climates, SIP roofs can withstand snow loads up to 260 pounds per square foot!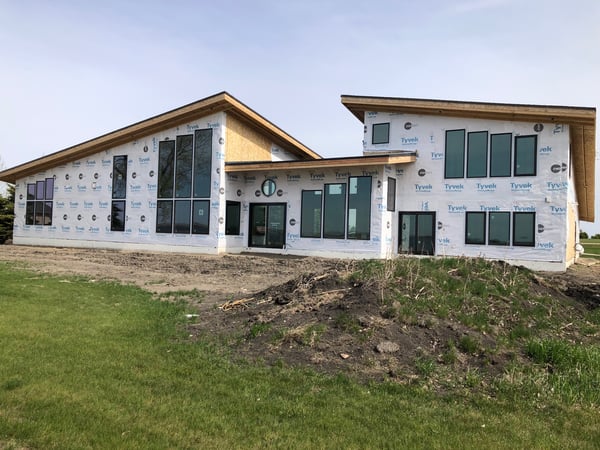 SIP Basements and Foundations
From the ground up SIPs provide a superior, well-insulated base for your home.
Basement panels offer a warm, dry basement with the feel of main-floor comfort. The pre-built basement system allows for fast construction and eliminates the need to fur-out the walls. Panels feature a .60 retention treated plywood sheathing on the exterior and OSB on the interior, and are set on CCA treated lumber. Treated studs within the panel and at the connection points provide additional strength.
The EPS insulation foundation system protects plumbing from freezing in cold climates and offers optimal energy efficiency. To achieve the same thermal efficiency as an Enercept foundation panel, a concrete wall would have to be at least 12' thick!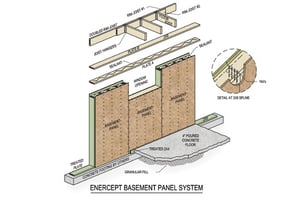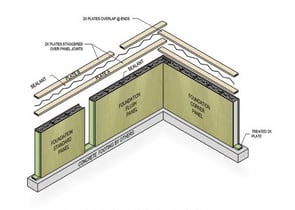 SIP Floors
SIP floors are essentially roof panels laid flat. Featuring a solid core of EPS with intermediate structural members, Enercept floor panels can be fabricated to fit a wide range of designs.
Good Bones
To say SIPs provide "good bones" is an understatement. SIPs are basically calcium-enriched good bones that are 2 1/2 times stronger than the bones of a traditionally built home.
Are you ready to build your forever home? Wonderful! Click on the link below so we can get started on your "good bones".