2018 SIPA Building Excellence Runner Up - Single Family Homes Over 3,000 sq. ft.
Elm Tree Residence, New Town, ND. SIPs by Enercept.
The Elm Tree Residence is an amazing home located on a five generational family ranch. It is the primary residence for a young, progressive family in North Dakota.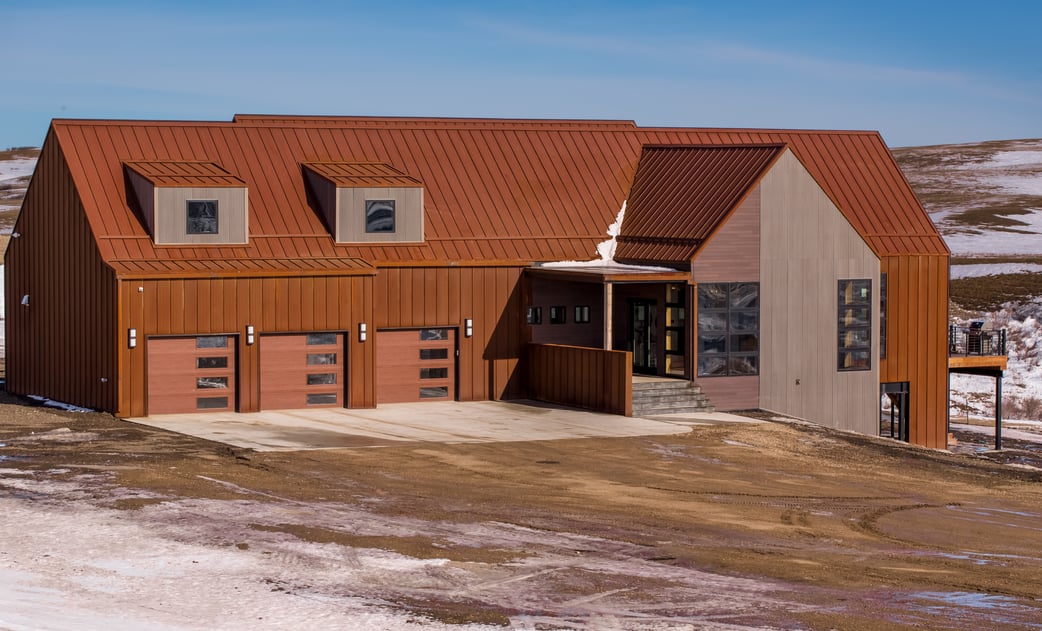 This North Dakota Family was looking for clear-span, actual vault ceilings that would offer plenty of space to showcase and display their many animal mounts.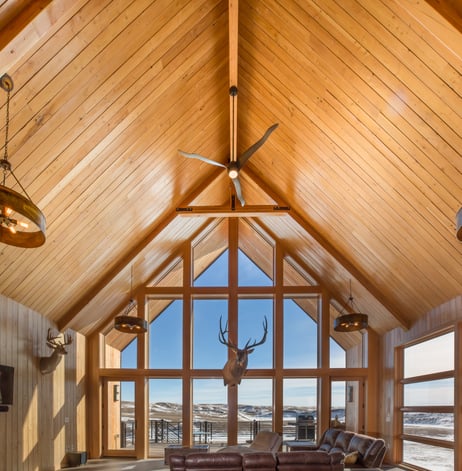 The home is located on the top of a hill, in an open prairie. A major advantage of using Enercept SIPs is to eliminate the wind noise.
The couple also appreciated a shortened construction cycle by combining the framing, insulating and sheathing into one step.
In addition, using SIPs on this home made it easier to work with the steel beams and girders used in the stair well that served as a connection between the two sections of the home.
Plus they were able to achieve a higher R-Value and were able to seal the home with less thermal bridging by building with Enercept.
According to designer, Blake Preszler of Plain View Design, "Every house should tell a story, and I think this one tells a pretty interesting one." Listen to the Elm Tree Story Here: ELM TREE
Details: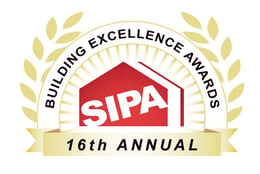 Date Completed: July 2017
Dimensions of building: Irregular
Total sq. ft. of conditioned space: 10,625 sq. ft. plus 1,253 sq. ft. heated garage
SIP wall thickness and core material: 8" EPS SIP wall panels
SIP roof thickness and core material: 10" EPS SIP roof panels
Built by: Paramount Builders, Bismarck, ND
Designed by: Plain View Design, Bismarck, ND
Beauty and efficiency. Enercept SIPs are custom made to reflct your vision for the energy efficient home of your dreams. Click here to learn more
---
Want to learn more about fun projects Enercept is working on. Join our E-Newsletter and let us know
---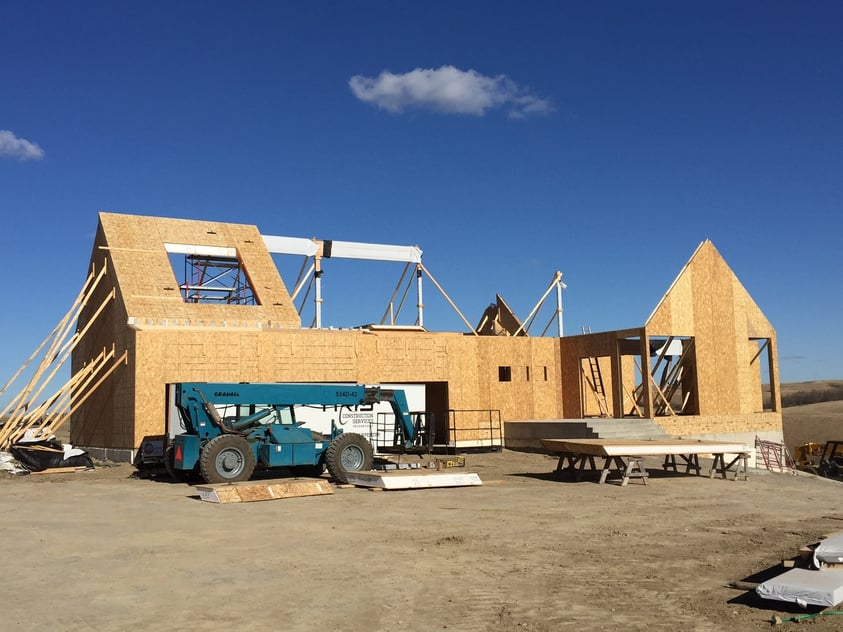 ---