2018 SIPA Building Excellence 1st Place Award Winner - Renovations
Gathered Oaks, Alexandria, MN. SIPs by Enercept.
Gathered Oaks is a unique venue located in a serene setting where guests can dwell in congruence with nature. Gathered Oaks offers the perfect setting for retreats, corporate outings, family gatherings and special events such as reunions, concerts, dinners, and of course, wedding festivities! Come and gather around our table.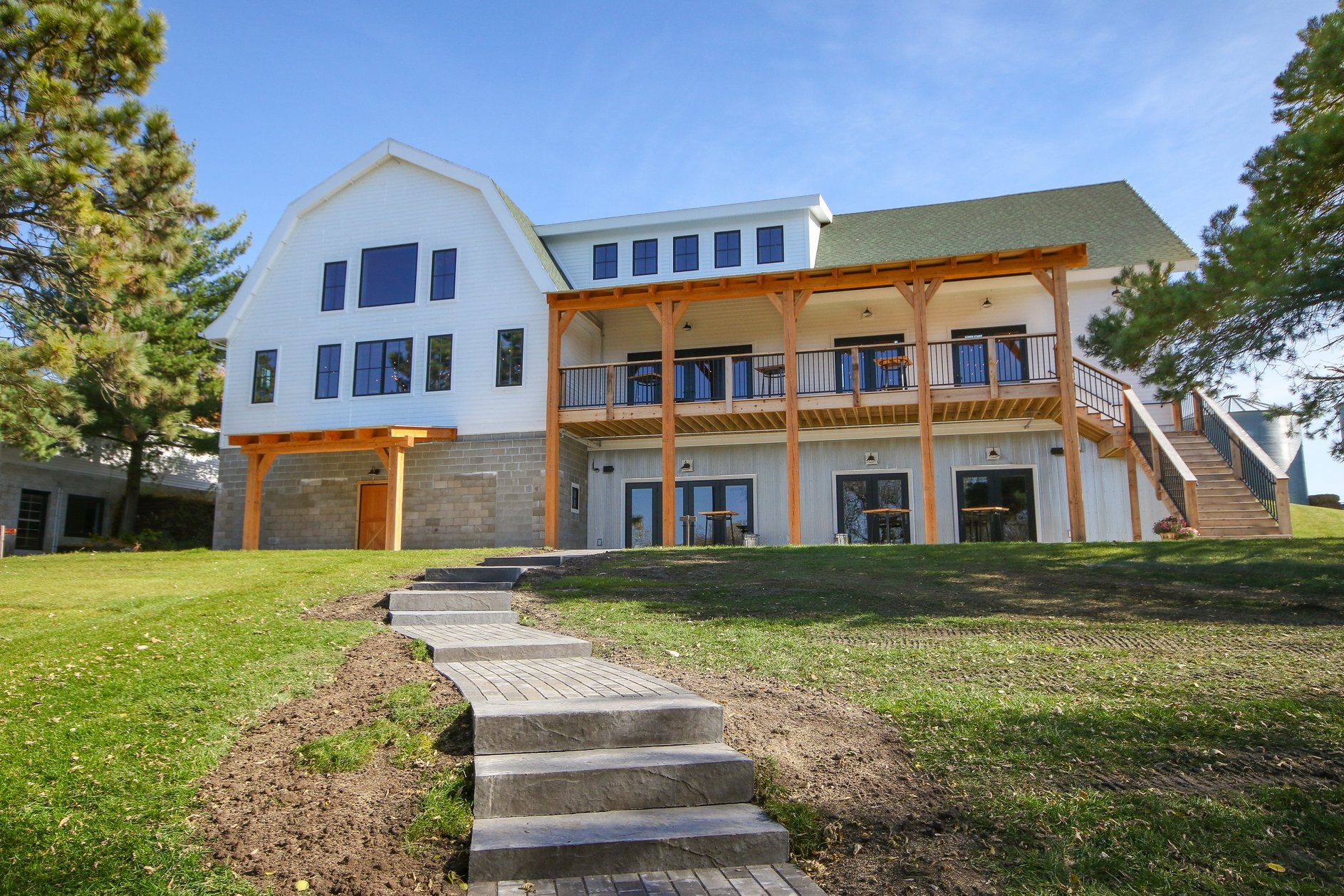 The owners (who have a similar sister property in Moorhead, MN) chose to use Enercept SIPs for this for this project because they had events scheduled to the summer of 2017 and needed a fast track to the construction process. The SIP installation on this project began in January 2017.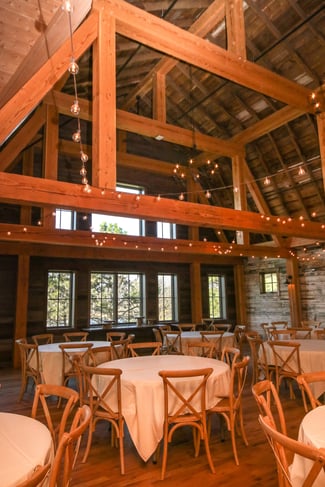 The existing building, an old barn, was racked and about five years from falling down. It was like a five-dimensional puzzle. Once squared, it was reinforced with timbers, the wall cavities were insulated with spray foam, and a 10" SIP nail base was put onto the outer roof before building the timber frame addition.
The timbers used are Box Heart Douglas Fir. According to timber framer, Ben Miller, "this [wood] makes the timber show age more quickly to better match the rustic barn look." Reclaimed barn wood was used for the interior finishes.
SIPs made for an easy fit over the existing barn roof because the Enercept panels were pre-cut to fit the angles and barn design.
Using SIPs enabled them to enclose the timbers quickly so they could access and finish the interior sooner. SIP construction will also make the venue more comfortable, quieter and stronger.
If you have an upcoming group event, or would like to learn more about Gathered Oaks, please visit their web site: GATHERED OAKS
Details:
Date Completed: June 2017
Dimensions of building: Barn 34' x 50'; addition 45' x 50' with 34' x 23' loft
Total sq. ft. of conditioned space: 8,680 sq. ft.
SIP wall thickness and core material: 6" EPS SIP wall panels
SIP roof thickness and core material: 10" EPS SIP roof panels
Built by: Rodel Construction, Alexandria, MN
Timber Frame by: Blue Ox Timberframes, Alexandria, MN
Designed by: Woodland Home Design, Alexandria, MN
The versatile Enercept Building System is the preferred way to build the unique commercial or industrial space you are planning. See More »
---
Want to learn more about fun projects Enercept is working on. Join our E-Newsletter and let us know
---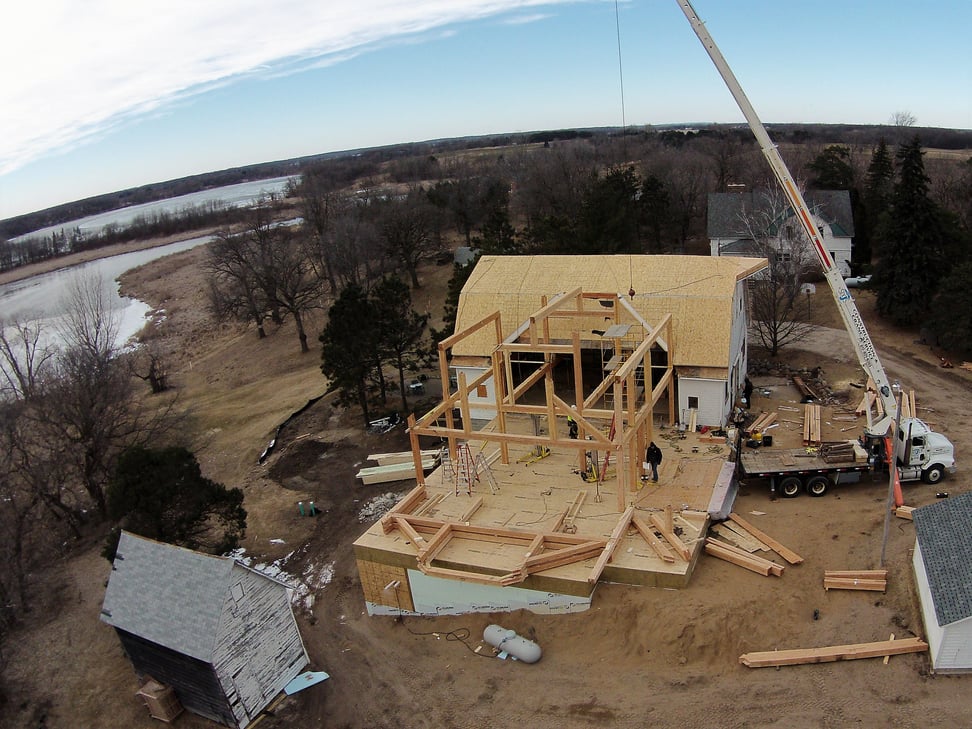 ---