The Process of Building the SIP Home of Your Dreams Begins With Planning.
As with any journey, you'll want to do some research before plan your trip. You'll want to have a good sense of your vision, the end result, and how much it'll cost.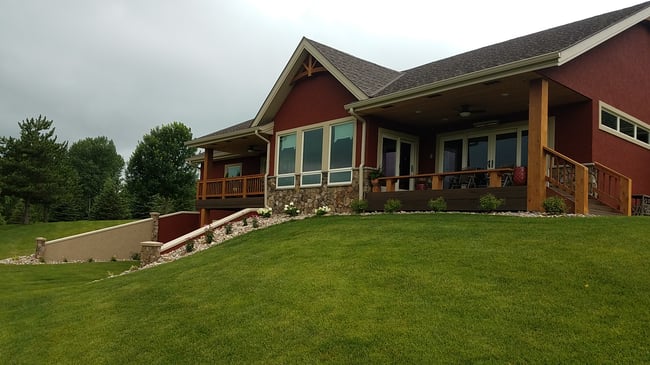 While you could take this trip alone, having a seasoned and experienced guide (or general contractor) show you the way will likely make the experience more enjoyable, more enriching and an overall better journey.
Here are ten tips to help with your journey:
If you will need to finance your new home, secure a pre-qualified mortgage. Contact your lender now to begin the process. Finding out what you can afford is key to establishing your budget.
Assemble a team. Your Builder and Architect (if needed) will be your key team members. Remember home builders and contractors get busy in the spring. Hire them now, and you'll be on the front of their list next year.
Select your location and your house plan. You've heard it before, location, location, location. Make sure you and close enough to the amenities you require; things like transportation, shopping and schools. Consider your living space needs for today and the future. Plan, plan then plan some more.
Watch your budget. Making small changes can cost big money. Keeping an eye on the bottom line is important. Make wise choices on where to spend more and where to economize. Invest more in an energy efficient structure (like Enercept SIPs); you can add or replace interior amenities and fixtures later.
Build with resale in mind. No matter how much you love the house you are building, it is unlikely that it will be the last home you live in.
Have a clear understanding of the timeline. Building a new home usually takes many months. There is a lot to coordinate in a short time; if you are a current home owner, you will need time to sell you existing home, too.
Be prepared for delays. Hiccups happen. Bad weather, supply shortages or illness can all play a part in you building cycle. Be prepared to be flexible.
Keep a close watch on the progress of your new home. One way to avoid delays and misunderstandings from happening is to stay involved in the building process.
Don't change your mind. Many new ideas and products will entice you. Just remember once construction starts, changes mean delays and may add considerably to the final cost.
You may need temporary housing. Often there is a delay between the time you sell your home and the time you move into your new home.
Starting your journey now can make your spring home a reality!