Flexible, Attractive Design With Enercept Insulated Panels and Steel Framing
Structural Insulated Panels Designed For Steel Construction
When cross-Engineered with Steel Building Systems,
Enercept Structural Insulated Panels give architects and builders an easy way to create an air-tight building envelope that will improve the energy efficiency and durability of any light commercial building.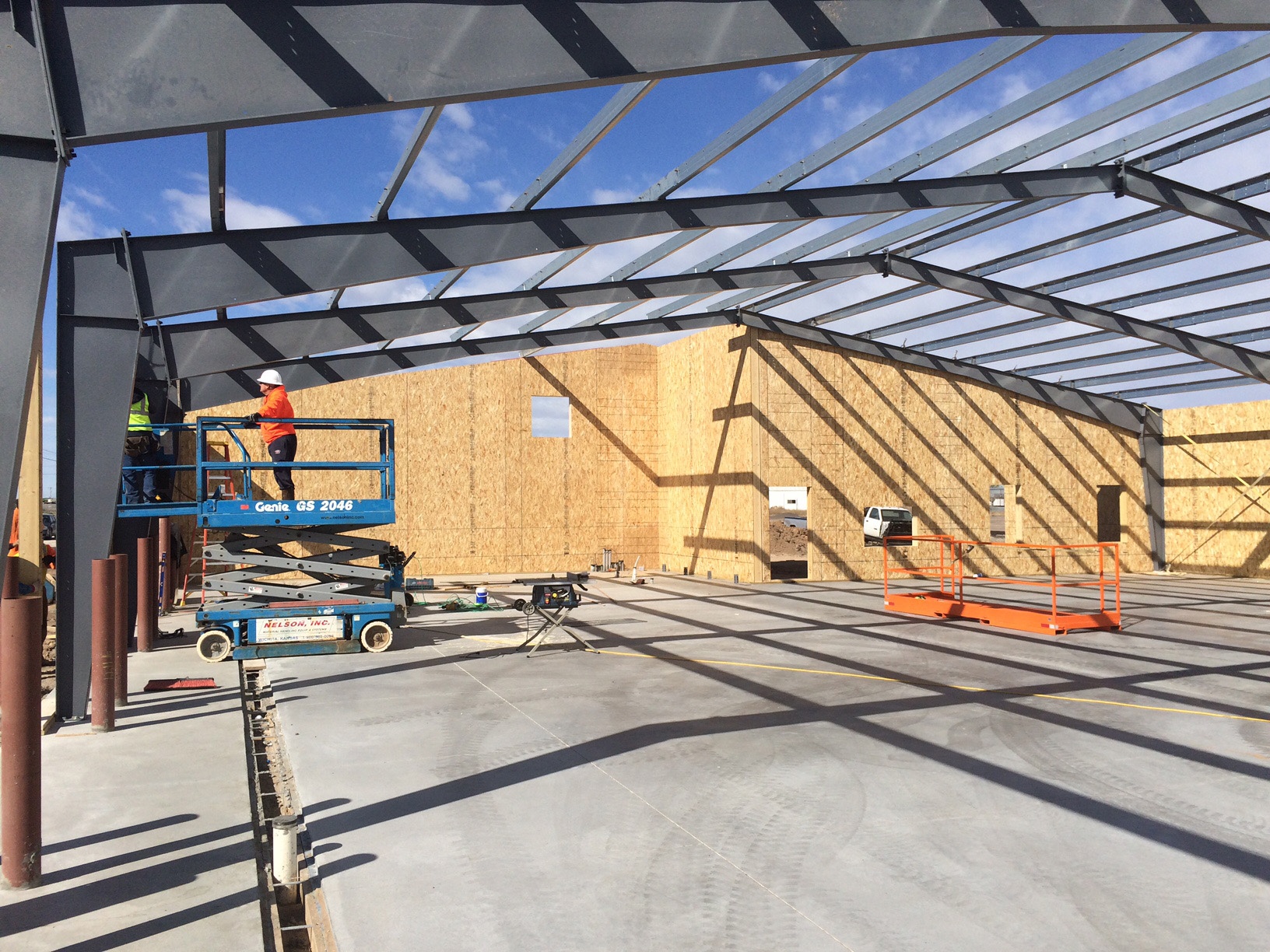 Enercept Structural Insulated Panels easily incorporate energy efficient insulation to steel-framed buildings. The panels can be hung in between the the rigid steel frame or connected to the outside and on top of the roof bracing and purlins as a curtain wall or roof. Either way, your steel building will be extremely energy efficient, will be enclosed more quickly and will produce less job site waste. With panel sizes up to 8' x 24' you can cover a lot of wall and a lot of roof in a short period time.
Planning an office area adjacent to your shop area? Take advantage of the Enercept Structural Insulated Panels without the steel frame to create an air-tight, comfortable, energy efficient area to use as an office or store front.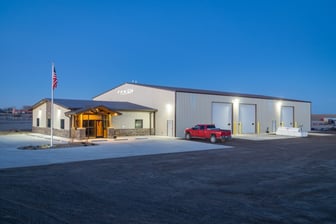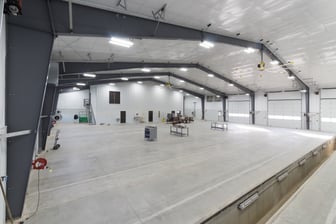 "Structural Insulated Panels (SIPs) can be used on non-residential structures, as well as residential structures. Many of the design challenges that designers face when designing with SIPs are no different than when designing with other materials. The general concepts of structural design still apply when designing with SIPs – complete load paths, applied loads must not exceed allowable loads, detailing must be consistent with design intent, etc. SIP manufacturers and SIP engineers typically have a lot of experience and knowledge with regards to designing and building with SIPs. Design teams should not be afraid to tap into that knowledge and experience." Thomas A. Moore, P.E. LEED AP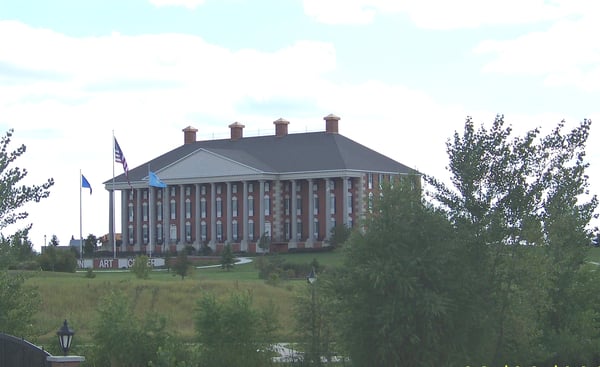 The Redlin Art Center In Watertown, SD utilized Enercept SIPs as a curtain wall over a red steel frame
Our Mission: Our Commitment
When you build with Enercept Structural Insulated Panels we promise to provide a building that will go up faster and will be warmer, tighter, stronger, quieter and more cost-effective than conventional construction. It is a promise that others simply can't beat!