Like all great ideas, the Living Stone Lodge started out as a dream; a dream for a better home and closer families...
The core concept of the Living Stone Lodge Project is to move the homeowners and their children above ground, where natural air and light qualities prevail. This meant creating a large volume loft area and positive space for the children. The structural strength of structural insulated roof panels made this easy. The roof system is supported by the exterior walls and center compression ring and requires no interior bearing walls. This feature gives the owners a completely open loft area with plenty of light and space for activities.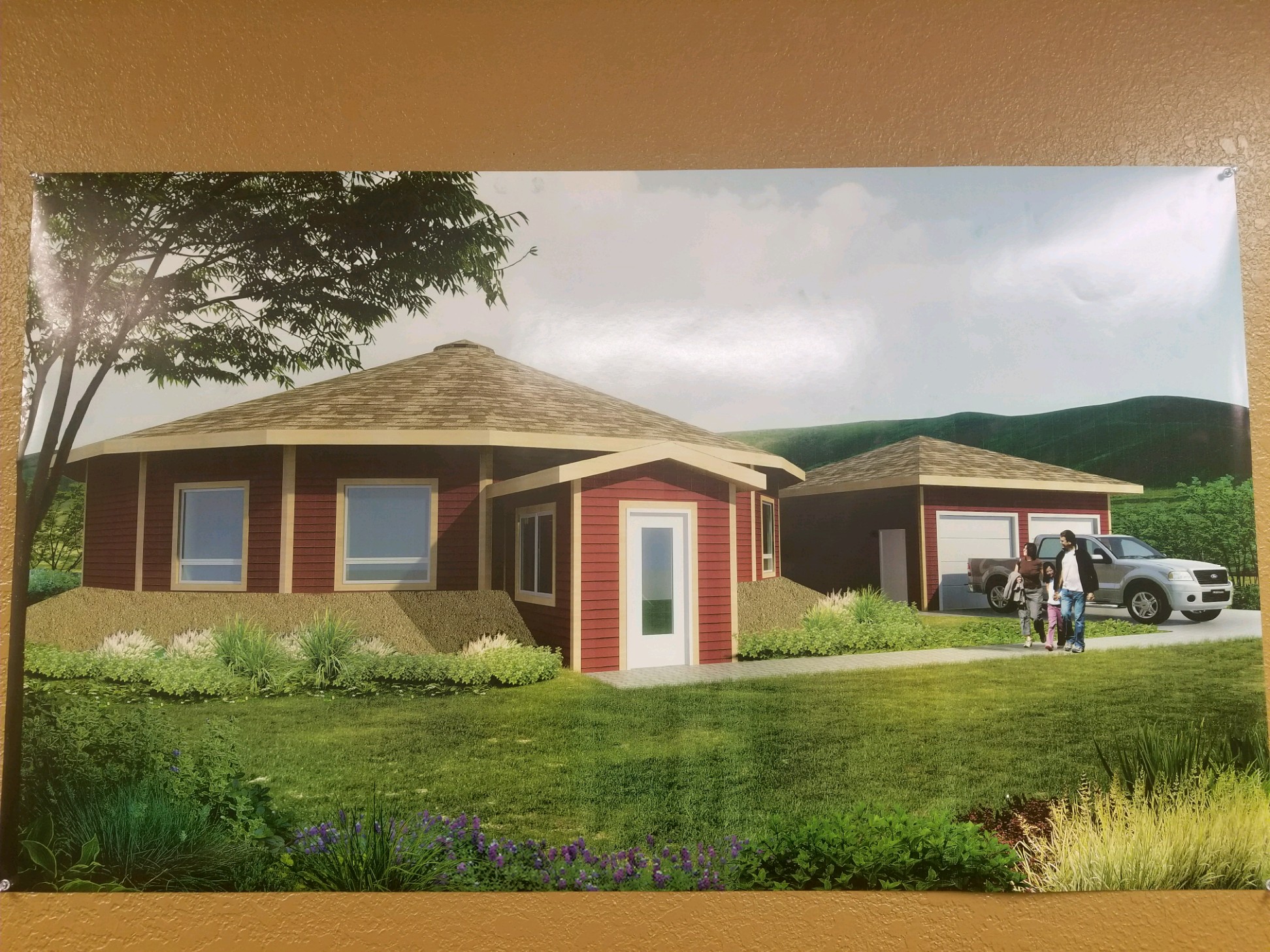 All of the mechanical elements are in the center of the home. Kitchen and bathrooms butt up against the center mechanical area creating an efficient connection to the water heater. All the heat created from the mechanical's is created in the center of the home, similar to traditional Native custom.
This single family home is a prototype for a Native American Housing Development for the three affiliated tribes of the MHA Nation.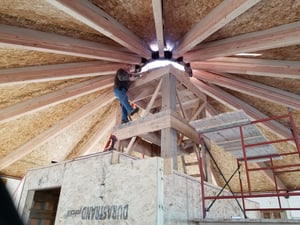 The 52' diameter (Deca-hexagon / 16 sided) home is supported in part by a center compression ring. The design requires no interior bearing walls, making all types of configurations possible.
The unique design of this prototype has 2,432 square feet of living space.
The builder, Geordan Traver of Beulah, ND, feels that lower level (basement) family rooms, that most affordable homes have, are detrimental to our children and our families. This is because the basements are dark and separated from the rest of the living area and often times, the rest of the family.
Geordan's design features an open loft area, saturated with natural light and open to the main level.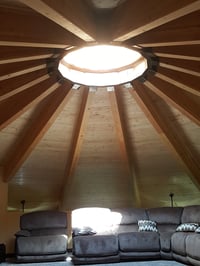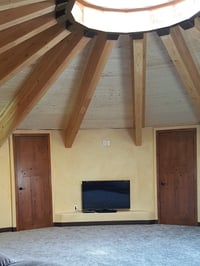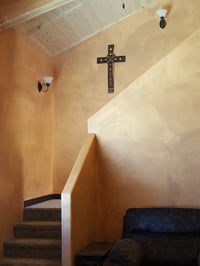 The Living Stone Lodge is also efficient. With all the mechanical elements in the center (core) of the home less heat is lost and hot water does not have far to travel to reach the kitchen and bathrooms.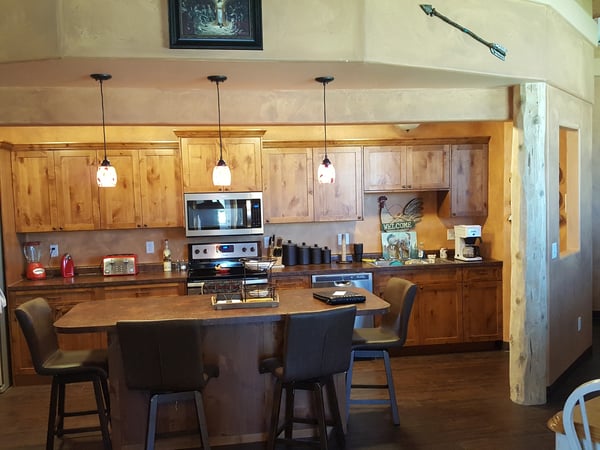 A 3' Berm was built up around the perimeter of the home to raise the frost-line, and to direct breezes into the open awning windows. The owner tells us that this has been very effective in keeping the home cool.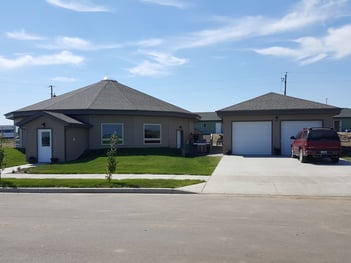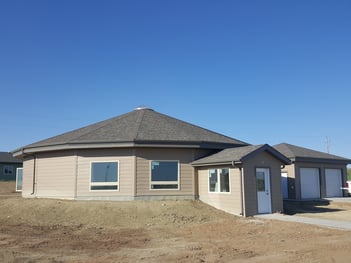 The performance and success of the Living Stone Lodge Prototype will be carried on as the Native Housing Development has plans to build additional units in the near future. The Living Stone Lodge is proof that SIPs are an effective and efficient way to merge the old traditions and new building methods together.
Check back for updates on this project and others.
Our Mission: Our Commitment
When you build with Enercept SIPs we provide a building that will go up faster and will be warmer, tighter, stronger, quieter and more cost-effective than conventional construction. It is a commitment that others simply can't beat!