Charlie Ewalt, Enercept President, grew up on a small diversified farm near Grenville, South Dakota. As the second youngest of six children, he developed a strong work ethic at a young age.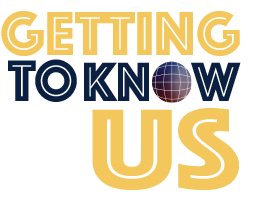 It was a different time, he explains, adding that he and his siblings didn't do usual summertime activities such as baseball or other sports.
"Everything was sort of work-related," he says of time spent milking cows, and tending a couple of acres of cucumbers, which were headed for the Gedney pickle plant. "We weeded and picked and picked and weeded."
When Charlie was a senior in high school, he wanted a car. The only way he was going to get a car was if he had a
job, so he found a job doing (of all things) cutting foam for a small manufacturer in a nearby town. He also worked part-time at a lumberyard. He got that car, and a full-time job at the lumberyard, where he worked for three more years before moving on to college.
After earning his degree at the University of South Dakota, Charlie landed a job as an ag lender for First Bank system, which began his successful 28-year career in banking in several South Dakota communities (Clark, Huron and Britton), transitioning to management and leadership roles. His banking career culminated with serving as Market President and Business Banking Manager for Wells Fargo Bank in Watertown.
"As a banker you go to community activities and events; I went to the Watertown Development Corporation's annual meeting and sat down with Enercept shareholder Wendy Fransen and she mentioned (the president position being open.) So, I said tell me about the role and if there's somebody I think would be a good fit, I'll send them your way," Charlie recalls.
But the more Wendy talked about it, Charlie's interest was piqued — perhaps he was the "good fit."
"I thought this sounded very interesting and intriguing. I ultimately followed up on it and we came together," Charlie recalls of taking on the leadership role of president February 1, 2013. "And what a fun ride it's been!"
Besides work, Charlie mostly spends time with family. Charlie and his wife of 34 years, Jayne, have three grown children — one living abroad in Thailand (where they visited November 2018) and the other two nearby — as well as two granddaughters, ages two and four. The little ones keep them very busy.
"Spare time now is more grandchildren-related than anything. Of all the titles I've had in my life, Grandpa is the best," he says.
Connections are clearly important to Charlie, whether it be family or business. When asked about the most enjoyable aspect of his leadership role at Enercept, he immediately replied: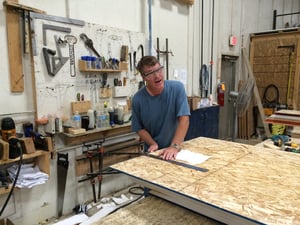 "The people I work with, absolutely. The team we have here — that extends to the customer, the builders, everyone we work with — it's a positive, great group of people to work with."
Charlie leads with great attention to detail but with a gentle, even-keeled manner.
"I like to see people grow within their roles. I like to give some latitude there, and I expect accountability. I really want people to enjoy what they are doing. It should be a good place to come to work, where you are adding value and you are having fun doing it," he says.
Working from our corporate offices in Watertown, Charlie leads the Enercept team by overseeing daily operations of the company, troubleshooting, networking and keeping up with the latest innovations in the SIPs and construction industry. It's not unusual to see him on the production floor, seeing how things are going.
His contact information is as follows:
Charlie Ewalt
Email: charlie@enercept.com
Phone: 605.695.1801
Our Mission: Our Commitment
When you build with Enercept SIPs we commit to doing our best to provide a building that will go up faster and will be warmer, tighter, stronger, quieter and more cost-effective than conventional construction. It is a commitment that others simply can't beat!