The History of SIPs
Although Structural Insulated Panels (SIPs) are not widely known, they are not new to the building industry. In 1935 the Forest Products Laboratory engineers in Madison, WI, speculated that plywood and hardboard sheathing could take a portion of the structural load in-wall applications.
The original prototype was constructed using framing members within the panel, combined with structural sheathing and insulation.
The panels were used to build test homes that were monitored for over 30 years. During these years, the Forest Products Laboratory engineers experimented with new designs and materials.
Famous architect Frank Lloyd Wright used some of the first structural insulated panels in some of his Usonian houses building in the 1930s and 1940s. In 1952, Alden B. Dow, son of the founder of Dow Chemical Company (and one of Wright's students,) created the first foam core SIP. In the 1960s, rigid foam insulating products became readily available. This development resulted in the production of SIPs as we know them today.
The History of Enercept
According to Harold Henley, founder of Enercept:
"Daring and nerve had a lot to do with it."
Daring to leave education after years as an industrial arts teacher, superintendent, and vocational high school director
Daring to talk three others in the educational field into leaving with him
Daring and nerve to mortgage his home to start Enercept's parent company, Energy Industries, in 1977
The original plan was to distribute solar equipment for a Nebraska firm. In October of 1977, Energy Industries began to manufacture Expanded Polystyrene (EPS) to supplement the unsuccessful solar equipment venture.
Early manufacturing included mobile home skirting, board stock, and commercial taper roof systems. In 1980 Energy, Inc. diversified into custom foam packaging.
In 1981, Henley decided to start a subsidiary business to Energy Industries. Thus the beginning of Enercept, a name coined by Henley using the combination of "energy" and "concept." Henley credited the idea for the product to a customer who asked the firm to try gluing some EPS to plywood. This experiment worked and set off a virtual explosion in company growth.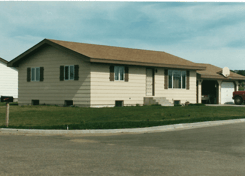 In September 1981, Enercept produced and sold its first SIP home. A basic ranch-style home still in use in Watertown, SD.
Forty years later, Enercept has produced over 8,500 projects - shipped throughout the United States -- and the world, including the wall, roof, and floor panels for the Amundsen-Scott South Pole Station.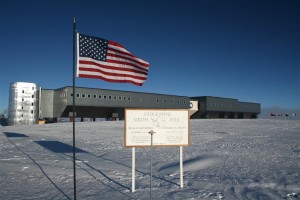 By 1982, Enercept was incorporated and started constructing a 20,000 square foot SIP structure at our current location in Watertown, SD.
A second building was constructed just east of Enercept in 1984 to house Energy Inc. (later called Benchmark Foam.) The original Benchmark Foam Building was destroyed by fire in December 2008. Benchmark Foam is still located in Watertown, in the Pheasant Ridge Industrial Park. Today, Benchmark Foam still supplies the EPS used in Enercept SIPs.
Growing Enercept
In 1995, Enercept added a 24,000 square foot addition to the south side of the original building, and a new state-of-the-art production line was put into operation. In 2012, another expansion took place in preparation for the eight-foot-wide jumbo panel line.
Enercept was the first structural insulated panel manufacturer to patent the unique Enercept connecting post system and the factory-installed electrical chase system. Enercept was one of the first SIP manufacturers to receive ICBO approval.
Today, Enercept remains the manufacturer of the most fully customized (ready-to-assemble) panels on the market.
Growing the SIP Industry
In 1990 The Structural Insulated Panel Association was founded to provide support and visibility for those manufacturing and building with the emerging SIP technology. Enercept was one of the inaugural members.
The development of computer-aided manufacturing and drafting technology has streamlined the SIP manufacturing process.
Today, SIPs offer a high-tech solution for the residential and non-residential building industry. SIPs now meet the latest building and energy codes.
The design capabilities, exceptional energy efficiency, and superior strength make SIPs a high-performance building of choice.
2021 - Celebrating 40 Years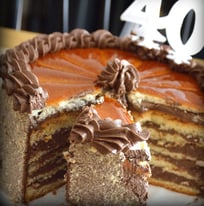 Follow along as Enercept celebrates its 40th Anniversary in 2021.
Watch for our Throw Back Thursday posts on social media, featuring projects and events from our past:
Check out our YouTube and Pinterest pages as we add even more video and photos:
If you're in the Watertown area, watch for local events in the early fall.
Learn more about Enercept and SIPS