The Jersey Shore welcomes Seaport Pier, a year-round multi-purpose venue for regional and tourist guests of North Wildwood, NJ.
North Wildwood, NJ's Seaport Pier, vacant for almost a decade, is being redeveloped with restaurants, bar and resort-style pool. The 90' x 200' multi-use building is topped off with Enercept SIP Roof Panels and is scheduled to open in May 2018. At fourteen and a half feet above sea level, the building plans adhere to the most stringent codes for beach front development. All elevation, wind, and flood plain guidelines have been met according to both local and state code requirements.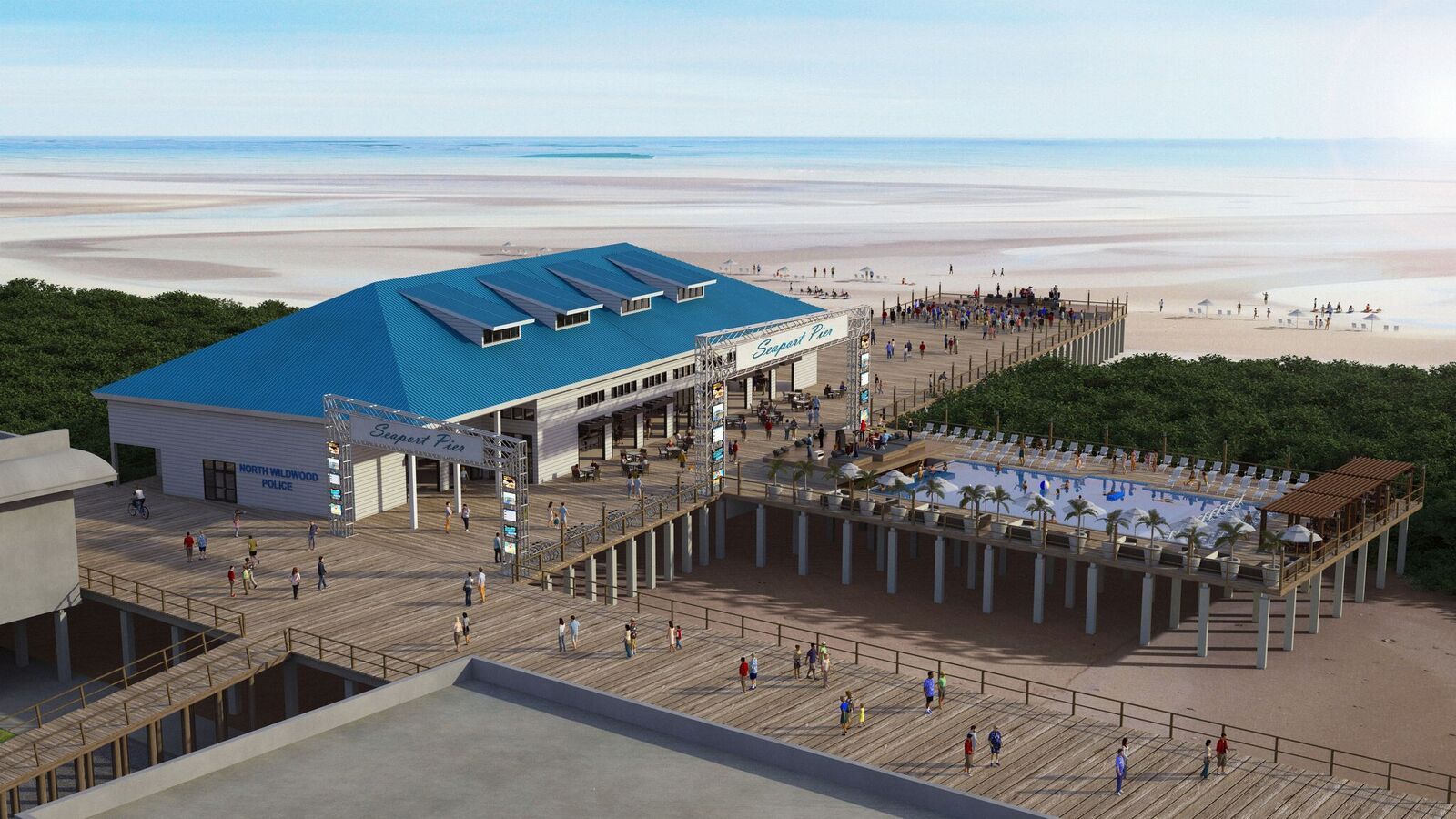 The pier, on the Boardwalk at 22nd Street, is being developed by Philadelphia-based BG Capital and will be a year-round venue. The Seaport Pier plan includes a public swim club, restaurants, upscale coffee bar, and bike parking, as well as an agreement with a renowned entertainment company. Ashley Govberg, Principal of ACG LLC and chief designer, is heading up all aspects of the design, and is focused on creating an inviting and exciting atmosphere for all to enjoy.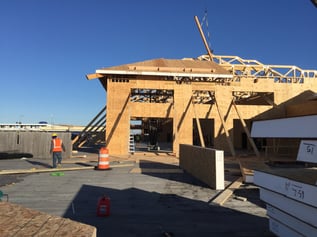 Construction on the Seaport Pier has continued throughout the winter, with city officials and developers preparing for a Memorial Day weekend opening. The construction team began installing Enercept roof panels on March 23rd and were completely done by April 3rd.
The roof panels used on the Seaport Pier project are insulated, double sided panels that are fastened to the top of the buildings truss system. Enercept is honored to be a part of this historic restoration project.
"It's going to be unlike anything we have in this area," Mayor Patrick Rosenello said. "It's important that the Boardwalk have new development up there."
Among the attractions will be Green Eggs Cafe, which will feature ingredients that are grown locally; a restaurant and bar called the Sand Bar; a store called the Dive Bar; and a swim club that will include private locker rooms, poolside food and drink, and a swim-up style bar, according to the pier's website.
"We are thrilled that we were able to work out this deal in cooperation on both local and state levels. Mayor Patrick Rosenello was instrumental in making this deal happen, and facilitating this revitalization effort for the North Wildwood community at large, and to the millions of tourists who travel to this destination year round," said Joseph Byrne, co-founder of BG Capital in a recent article posted in CISION PR Newswire.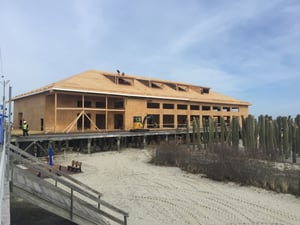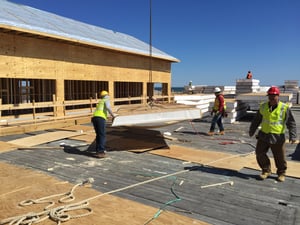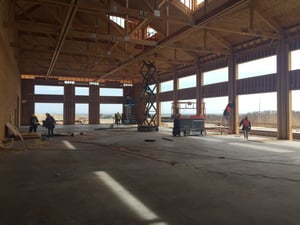 The pier has had a complicated history in recent years. It was last home to a collection of small stores but closed after the 2004 summer season. It remained empty until 2008, when some of the stores reopened, but the city deemed them a safety hazard and had them demolished. The pier has been vacant ever since,
according to
Press Of Atlantic City recent article
.


Follow the progress of Seaport Pier on their Facebook Page: SEAPORT PIER