Enercept Structural Insulated Panels Receives 2016 Building Excellence Awards at SIPA National Conference
April 21, 2016, Watertown, SD: Enercept Structural Insulated Panels was recognized at the 14th Annual Structural Insulated Panel Association (SIPA) Building Excellence Awards ceremony on April 5 in San Juan, Puerto Rico. The firm earned two first-place awards for both the Multifamily and Commercial under 10,000 Sq. Ft categories. The projects were scored on four criteria including how the use of structural insulated panels (SIPs) resulted in quantifiable energy efficiency; design and structural engineering innovation; creative use of SIP construction; and overall environmental sustainability.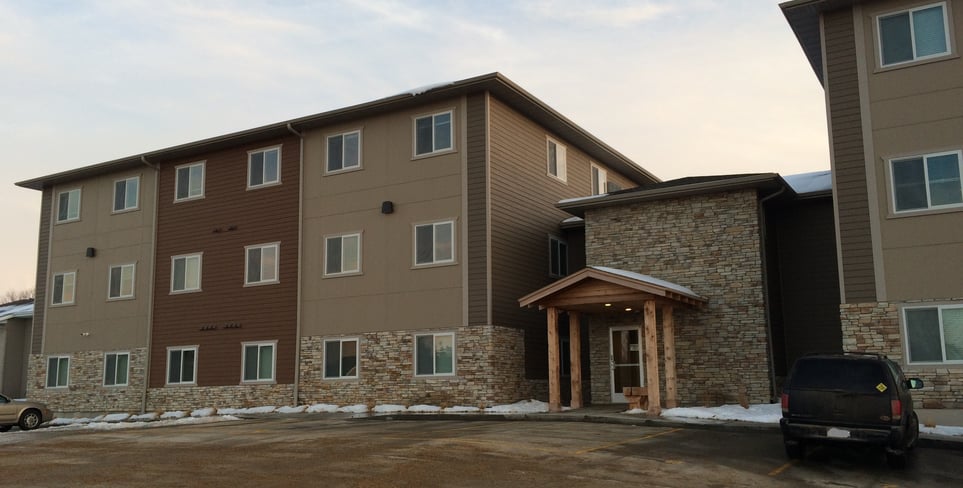 Lake Area Suites, a 24-unit multifamily housing development - a greener way to build.
Enercept Structural Insulated Panels won the Multifamily category for the Lake Area Suites project, a 24- unit development located in Watertown, South Dakota. Built by Heilman Homes and Construction in response to the growing demand for student housing, the spacious quarters offer an attractive upgrade to traditional student housing. The owner specified SIP construction for speed of construction, energy savings and the ability to work with local firms. Built on time and within budget, the project also meets the stringent requirements of the 2012 International Energy Conservation Code. The heating costs for November 2015-January 2016 were less thank half of the budgeted amounts.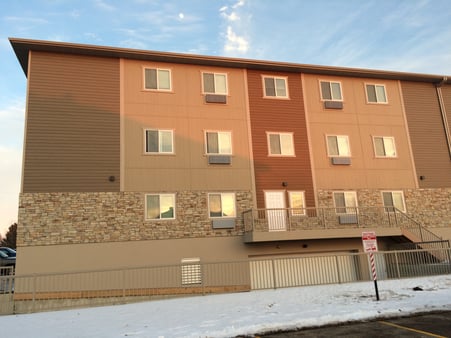 Other Enercept Award Winning Projects: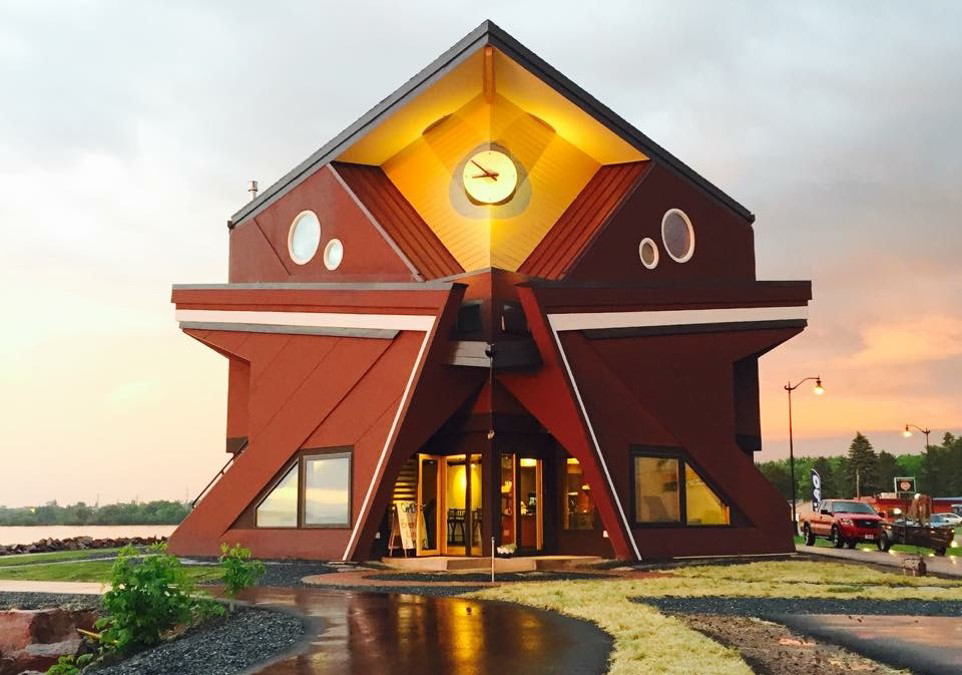 Enercept also received a 2016 SIPA Building Excellence Award in the Commercial Under 10,000 Sq.Ft. category for the Blue Wave on the Bay project. Designed to look like a ship, this 9,800 sq. ft restaurant, retail sports store, and upscale five-room hotel was designed and built by C & S Design and Engineering. The architecturally unique building is intended to honor historical icons from the Ashland, WI and Chequamegon Bay areas. Using SIPs in this project resulted in super-insulated walls (8" thick) and roof (14" thick) and allowed for extraordinary design flexibility. Blue Wave on the Bay located in Ashland, WI.
"Using SIPs made the assembly of the unique shapes easier for the construction team than if it had been traditional stick framing," said Brian Hagstrom of C & S Design and Engineering.
SIPs are panels consisting of an insulating foam core sandwiched between two structural facings, typically oriented strand board (OSB). Manufactured under factory controlled conditions, SIPs can be fabricated to fit nearly any building design, including retrofit projects. The result is a building system that is extremely strong, energy efficient and cost effective. Additionally, the factory precut panels improved the speed and accuracy of installation
According to SIPA Executive Director Jack Armstrong, "More than 40 projects were submitted this year from across the U.S., representing the finest in energy efficient, high performance construction. Winning this competition is truly a great distinction and reflective of superlative team work."
Our Mission: Our Commitment
When you build with Enercept SIPs we provide a building that will go up faster and will be warmer, tighter, stronger, quieter and more cost-effective than conventional construction. It is a commitment that others simply can't beat!