From Privacy to Fellowship, Building Excellence Comes in All Sizes ...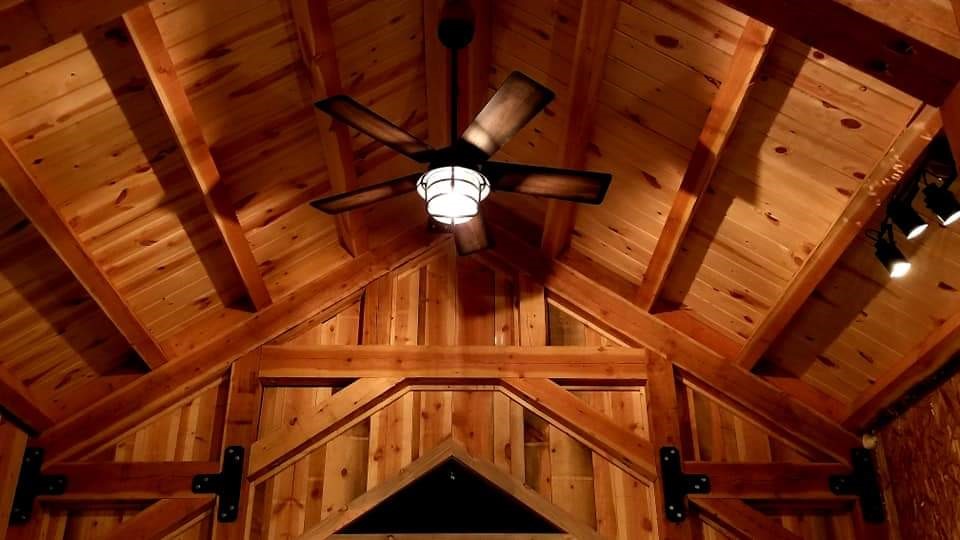 Summer breezes, sounds of nature, privacy, and the tranquil feel of solitude are waiting at the Stepp Tree House. Located among the trees, northeast of Elk Point, SD ... between Sioux Falls, SD and Sioux City, IA you'll find "The Stepp Tree House", the 1st Runner Up in the 2019 SIPA Building Excellence Awards for Homes under 900 square feet.
The 26' x 24' cabin is supported by Post and Beam Construction, and serves as a rustic vacation cabin for owner Carrie Stepp, who is an author and avid nature-lover. The cabin is located in a draw, in the middle of a wooded country lot.
Building with SIPs made the dream cabin easier to build. Panels were nailed together on the ground and lifted into place with a 56' boom. By using SIPs builder (Josh Barber), was able to enclose the cabin in just one day. The strength of the SIPs will improve the structural integrity of the cabin, and will prevent the cabin from twisting and turning over time.
The interior walls and custom cabinets were finished with sustainable, beetle-killed blue pine - giving guests a warm natural feel...in concert with the surroundings.
The ambiance of the cabin and its location makes it the perfect place for writing, relaxing and collecting your thoughts.
From under 900 square feet to over 10,000 square feet, we bring you the Prairie Winds United Methodist Church located in Dickinson, ND. The Prairie Winds United Methodist Church earned an Honorable Mention in the 2019 SIPA Building Excellence Awards.

This large church is 21,000 square feet, and provides the congregation with plenty of room for classrooms, office space and combined fellowship/worship area. The congregation, who had been without a physical church-building since mid 2017, built this church with expansion in mind by building on a large lot and including expansion options in their plans.
The foundation of their old church was crumbling and beyond repair forcing the congregation to move, and giving them an urgent need for a new church. SIPs provided the solution.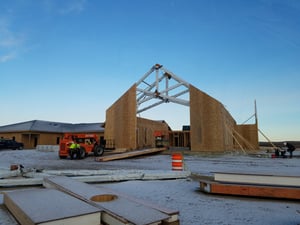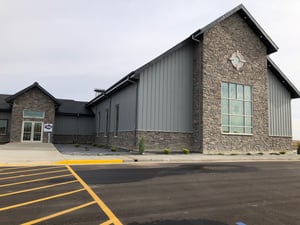 "It's really wonderful to have our own building. Everyone's really pleased with the fact that we're all on one level." Pastor Dick Rinearson says, "Now, due to the new structure's ADA-compliant design, members who have mobility issues avoid dealing with stairs, and are able to attend all church activities - throughout the building."
To learn more about the Prairie Winds United Methodist Church,
visit this story from December 2018:
Our Mission: Our Commitment
When you build with Enercept SIPs we provide a building that will go up faster and will be warmer, tighter, stronger, quieter and more cost-effective than conventional construction. It is a commitment that others simply can't beat!