The Department of Housing and Urban Development (HUD) defines 'affordable housing' as that which a household can obtain for 30 percent or less of its income. (Note also, HUD does not differentiate between 'affordable' and 'workforce' housing, the latter of which is defined by many housing authorities as homes aimed at households earning between 60 and 120 percent of the area's median income.) Of course, this varies from city to city as well as within socioeconomic demographics.
Structural Insulated Panels (SIPs) are a smart solution when striving for quality and overall, long-term cost efficacy. Not only do SIPs cut labor costs and construction time, but they also lend themselves very well to quick dry-in and erecting many homes during the same timeframe.
It's all in the design
Working with a SIP professional on the design can significantly impact your bottom line. Working with Enercept design collaborator Shelly Pasma, Enercept developed one versatile plan configured to six different layouts.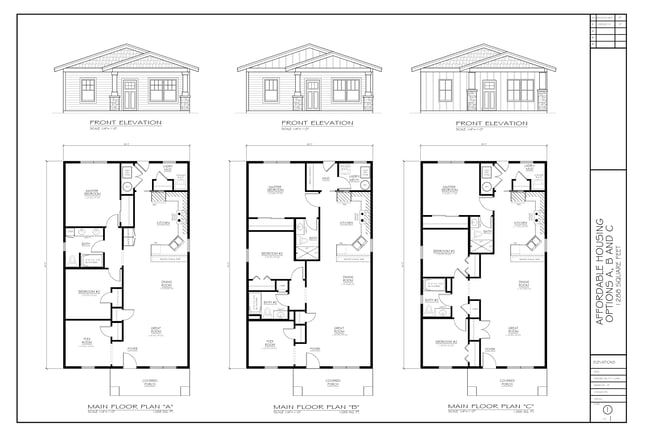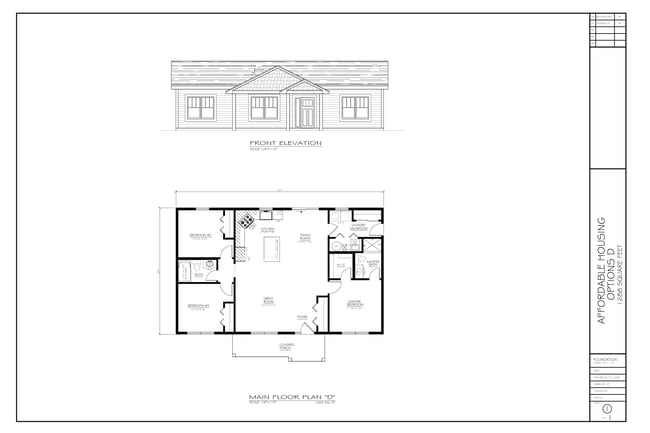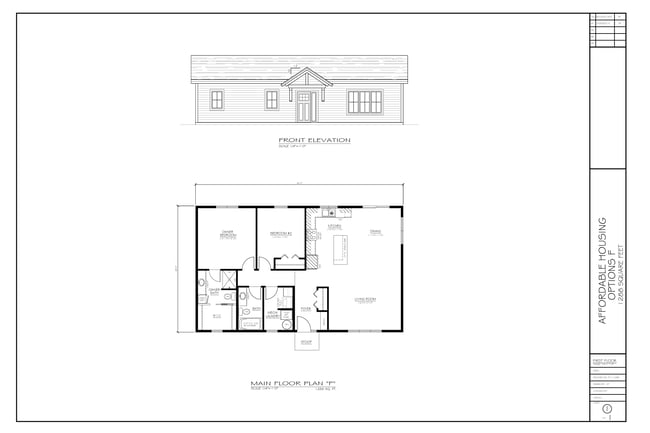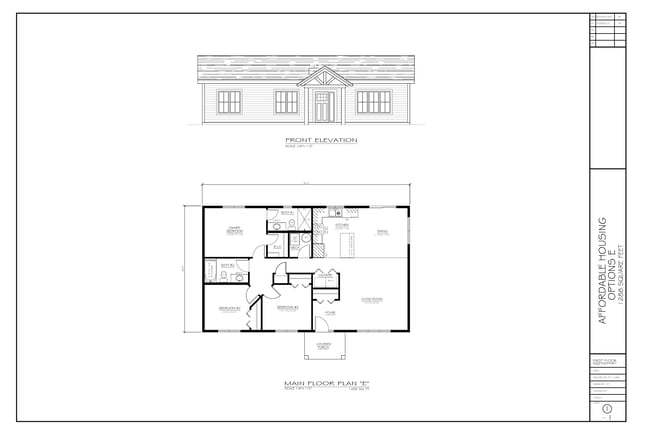 The basic plan is 46' x 28' (1,288 square feet.) Each layout shows 2-3 bedrooms and two bathrooms. The houses have an eight-foot wall height, the roof has a 4/12 pitch, and the homes are designed to sit on a slab foundation.
Enercept priced them using 8' jumbo panels installed horizontally for the walls and a simple truss roof with double-sided jumbo roof panels.
The simple design combined with SIP construction clearly makes sense for any developer.
SIPs can be a terrific solution toward accessible, efficient, sustainable housing for homeowners and tenants from all walks of life.
LEARN MORE: