In 2016, New Mexico's Bernalillo County and the City of Albuquerque began searching for ways to house its transitional homeless population.
Working with Enercept Regional Sales Manager, Jon Wagar, David Cappel, a realtor and entrepreneur in Albuquerque came up with an ecological solution. They presented the idea of building the 116 square feet tiny homes with energy-efficient structural insulated panels (SIPs).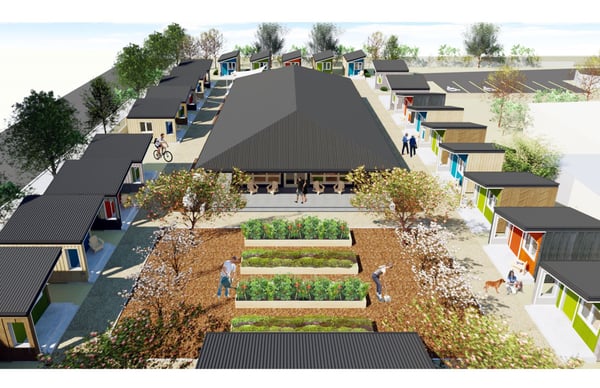 The proposal was accepted, and construction is now underway at the "Tiny Home Village" this project is expected to completed in the fall of 2020.
There will be 30 tiny homes in all.
They are being put together by volunteers from a carpenters union and each will be constructed with six Enercept SIP panels - four walls, a floor and a mono-pitched roof.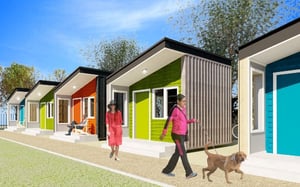 Each unit will include a small front porch, internal fire sprinkler, electricity, a combination heating and cooling unit, a built in desk, and storage space. The one-room homes with be big enough to accommodate a queen-size bed.
The homes will circle around a community village house with bathrooms, showers, a kitchen, pantry and group gathering area.
The homes are not intended to be permanent residences.
Stays will be limited to 18 months. Residents are expected to find employment during their stay.
According to Cappel, "It's a transitional base for getting the people who have a desire to get out of this marginalized place in their life of homelessness into becoming a contributing member of society."
Construction will take place in phases.
In May Enercept shipped enough Ready to Assemble SIPs for the first 15 units.
For more information about this project, please contact Enercept SIPs - 605.882.2222
Here is another story you might enjoy: