Enriching Community Through Craft - Enercept proudly joins the Timber Framers Guild as a Visionary Partner.
The Timber Framers Guild is dedicated to promoting, supporting, honoring, and advancing the craft of timber framing. Enercept is proud to support the craft and join other Visionaries who see the future, while looking to the past and living in the present. Visionaries see the possibility in the world around them and in the community in which they live. Enercept supports the Timber Framers Guild in their quest to preserve the craft of building timber frames.

Our Visionary Partners support the future of timber framing by supporting the Timber Framers Guild at the highest level.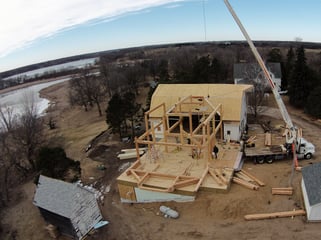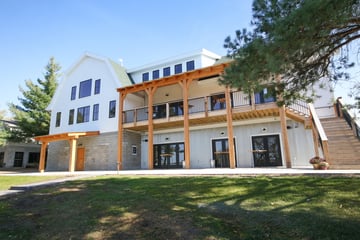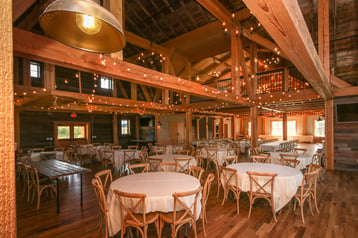 Enercept has been building structurally insulated panels for nearly 40 years.
The hand-crafted timbers are works of art. And, not only do they look great, they are also structurally sound. Insulation plays a key role within the building envelope. Enercept is proud to partner with and support such an amazing community. Timber framing is a distinctive style of building construction in which heavy timbers frame the structure instead of more slender dimensional lumber (for example, 2 x 6-in.). Timber framing was a building practice used throughout the world until toughly 1900 when the demand for cheap, fast housing brought dimensional lumber to the construction forefront. In the 1970s, craftsman revived the timber framing tradition in the United States and have ushered the design style into the modern era.
Enercept SIPs can surround an entire timber frame, leaving all the majestic timber visible in the interior and providing an airtight barrier. A SIP is composed of an insulating foam core (EPS) sandwiched between two structural facings, (OSB) oriented strand board. The result is a building system that is extremely strong, energy efficient, and cost-effective. One of the biggest benefits of using Enercept is that we offer the most fully customizable SIPs on the market.
For more information about the Timber Framers Guild or to join, please visit their website, www.tfguild.org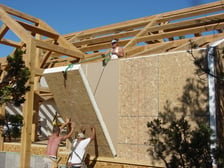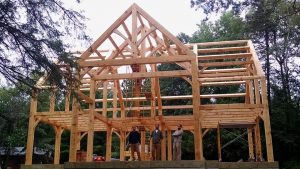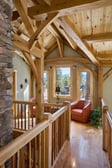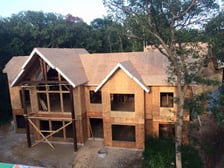 We would love to hear about your Timber Frame Projects, enclosing timber frames with structural insulated panels.
Enercept designs custom Structural Insulated Panels (SIPs) to exactly fit your timber frame.