What else could go awry in this crazy 2020 year? Lumber prices!
According to Random Lengths, as of August 21st the price of framing lumber topped $800 per thousand board feet - a 130% increase since mid-April.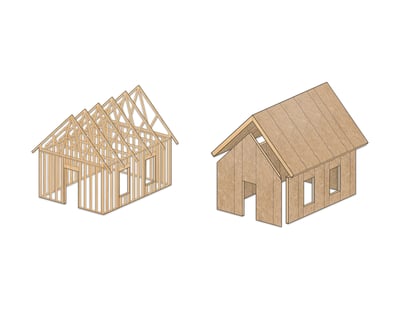 The Why:
According to a July 15th article on marketwatch.com:

"Initially, when the corona virus pandemic began, lumber prices slumped. Construction activity had ground to a halt, leaving mills with an excess supply of wood. But in recent months, building activity has resumed with a bang.
And mills weren't prepared. With inventories low and demand so high, lumber prices increased some 60% over the past six months, compensating for the loss at the start of the year.

Adding to the constraints caused by the pandemic, the impact of tariffs on wood from Canadian mills continues to cause elevated prices for American construction firms.

That sudden rise in prices could have major implications for the home-building industry."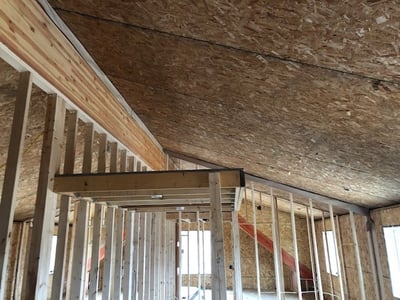 The Impact:
According to an August 22nd article on NAHBNow:

"

The recent spike in softwood lumber prices has caused the price of an average new single-family home to increase by $16,148 since April 17, according to NAHB standard estimates of lumber used to build the average home. Similarly, the market value of the average new multifamily home has increased by $6,107 over the same period due to the surge in lumber prices."
Interestingly, Enercept Company President, Charlie Ewalt, noted: "I had a conversation with a local contractor this morning [Monday 8/24], and he said the lumber estimate on a house they planned to do, went up $17,000."
However, housing starts remain strong.
Single-family and multifamily starts in July posted solid gains in July, with total housing production up 22.6%, according to a report from U.S. Housing and Urban Development and Commerce Department. The highest production rate since February.
This increase is being driven in large part by historically low interest rates.
This is good news for the SIP Industry.
Lumber prices are on the rise, and availability is tightening. Because SIP construction uses less framing lumber, it makes sense to make the switch.
Structural Insulated Panels have not had a significant price increase. SIPs are now more competitive than ever in the building industry.