Larry McCoy has always been a busy guy. From his earliest days growing up in a bustling household in Sioux Falls, South Dakota, with his parents and seven siblings, Larry loved to draw.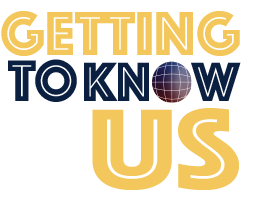 "I was interested in drawing and art and it led me to drafting," he says. "And drafting led me to a construction technology course, which led me to the construction business."
After graduating from Sioux Falls Lincoln High School, Larry completed his Associate Degree in Building Construction Drafting and Estimating at St. Cloud Technical College in Minnesota. He began his extensive career as a drafter as both a structural steel and structural wood detailer in Montana.
Larry has worked in the construction industry ever since, and his more than three decades of experience is apparent from his wealth of technical knowledge and vast network of builders, contractors, designers and architects. Over the years, he's worked with several different companies, including his own.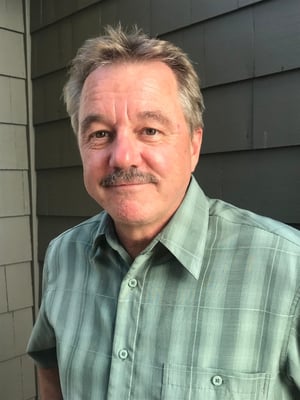 "I'm a busy guy and I enjoy my work," Larry says.
As a member of Enercept's sales team, Larry is excited to focus his energy on commercial projects, an aspect of the industry (along with building systems) he finds particularly intriguing.
"My interest in building systems led me to Watertown as Enercept is very detail-oriented and good at what they do," Larry says. "I'm interested in bringing the company great customers. I also want to meet my customers' (largely contractors) needs by providing complete SIPs building systems which meet their clients' needs."
Seeing a design make its way from a designer's imagination to an actual structure is very fulfilling for Larry as well as his customers.
"Architects are the dreamers; contractors are the builders. It's up to us to reign in their ideas and make them into something we're able to construct," he says.
Eco-friendly, green building is another area of interest for Larry, who believes in utilizing our best renewable resources in the most effective ways.
"We need to be considerate of the next generation as well as our own. We need to build in manner that will have the best effect for them," he says.
Larry lives in Darwin, Minnesota (Incidentally, one of several places boasting the largest ball of twine in the world.) He has two grown children ("one of each species," Larry jokes) and two granddaughters.
When not working, Larry remains busy enjoying the great outdoors and counts fishing, hunting and canoeing among his many hobbies.
"Seasonally, we garden. And in the winter, I shovel snow," Larry laughs.
Working from his home office, Larry handles the bulk of Enercept's commercial projects nationwide.
His contact information is as follows:
Larry McCoy
Email: larrymccoy@enercept.com
Phone: 605.881.0812
Larry will be pleased to help with your commercial project, large or small. His expertise will be of great benefit throughout the project, from the planning and bidding stages until project completion.

Our Mission: Our Commitment
When you build with Enercept SIPs we provide a building that will go up faster and will be warmer, tighter, stronger, quieter and more cost-effective than conventional construction. It is a commitment that others simply can't beat!