Joe Pasma always knew what he wanted to be when he grew up ­– or at least since he was just a little boy.
"I was five years old when I decided I was going to be a structural engineer," Joe recalls.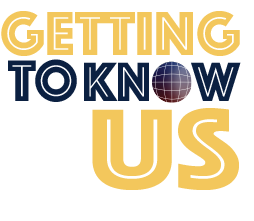 Joe grew up in Minneapolis and attended the University of Minnesota. He ended up getting a master's degree right away to give himself an extra edge when it came to standing out in his field. It worked. Joe found himself working at multiple firms doing such exciting work as designing 20-story buildings. (He also met his wife at the first firm he worked at, but that's another story.)
By 1992, Joe wanted something a bit different. He went to work for AFM, a marketing, technical support company to a group of Structural Insulated Panel (SIP)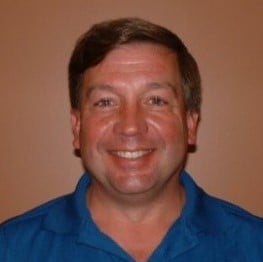 manufacturers. There he learned about SIPs and expanded polystyrene (EPS) foam. He quickly became a proponent of the products and decided to sell them on his own.
"I couldn't find anyone to install the SIPs, so I got in to the construction side of the business installing SIPs," Joe says.
From there, his clients also wanted energy-efficient basements, so Joe installed Insulated Concrete Forms (ICFs.) In Minnesota, a General Contractor license was required to do more than one type of work on the same job site, so he became a licensed General Contractor in Minnesota. Business was good and SIPs structures were proving successful until the entire building industry took a hit, leaving many contractors looking for other work.
The construction crash of 2007 sent Joe to another SIP manufacturer where he worked as their Technical Manager for ten years. Most recently, Joe worked as a Forensic Engineer for Nederveld.
Joe's extensive experience includes more than 40 years of Structural Engineering, Sales Engineering, Product Development, Building Science Applications, Project Management, Project Engineering, Structural Design, Specification Preparation, Project Budgeting, Manpower Scheduling, Forensic Engineering, and Interpersonal Contact for manufacturing companies and consulting engineering firms.
And now, at Enercept, he's again working with SIPs — a product for which he has true passion.
"SIPs are in my blood. It's just one of those things," Joe says. "I love it. It's not a job; this is just fun."
Joe is married to Shelly, and they have two sons. Matt, 27, a manufacturing engineer and Carter, 23, a potter who will graduate soon with a Bachelor of Fine Arts from the University of Wisconsin-Stout. Joe notes he is the lone University of Minnesota graduate among his immediate family, though he's often spotted wearing UW-Stout apparel.

In their spare time, Joe and his family enjoy time together; the activity they enjoy depends upon the season.
"Snow skiing is a big hobby in the winter. My wife and I ski a couple of times a week," Joe says. "I used to be a ski patrol and an instructor, but now we just ski for fun."
Summertime will find Joe and his bride at the lake, soaking up sun while fishing and reading, respectively.
Working from his home office in White Bear Lake, Minn., Joe is responsible for leading the Enercept Sales and Marketing team. He is also one of the key members of the leadership team.
His contact information is as follows:
Joe Pasma
Email: joepasma@enercept.com
Phone: 605.881.5864
"I'm pleased to have Joe join our leadership group, with his talents to enhance our Sales and Marketing team," says Enercept President, Charlie Ewalt.