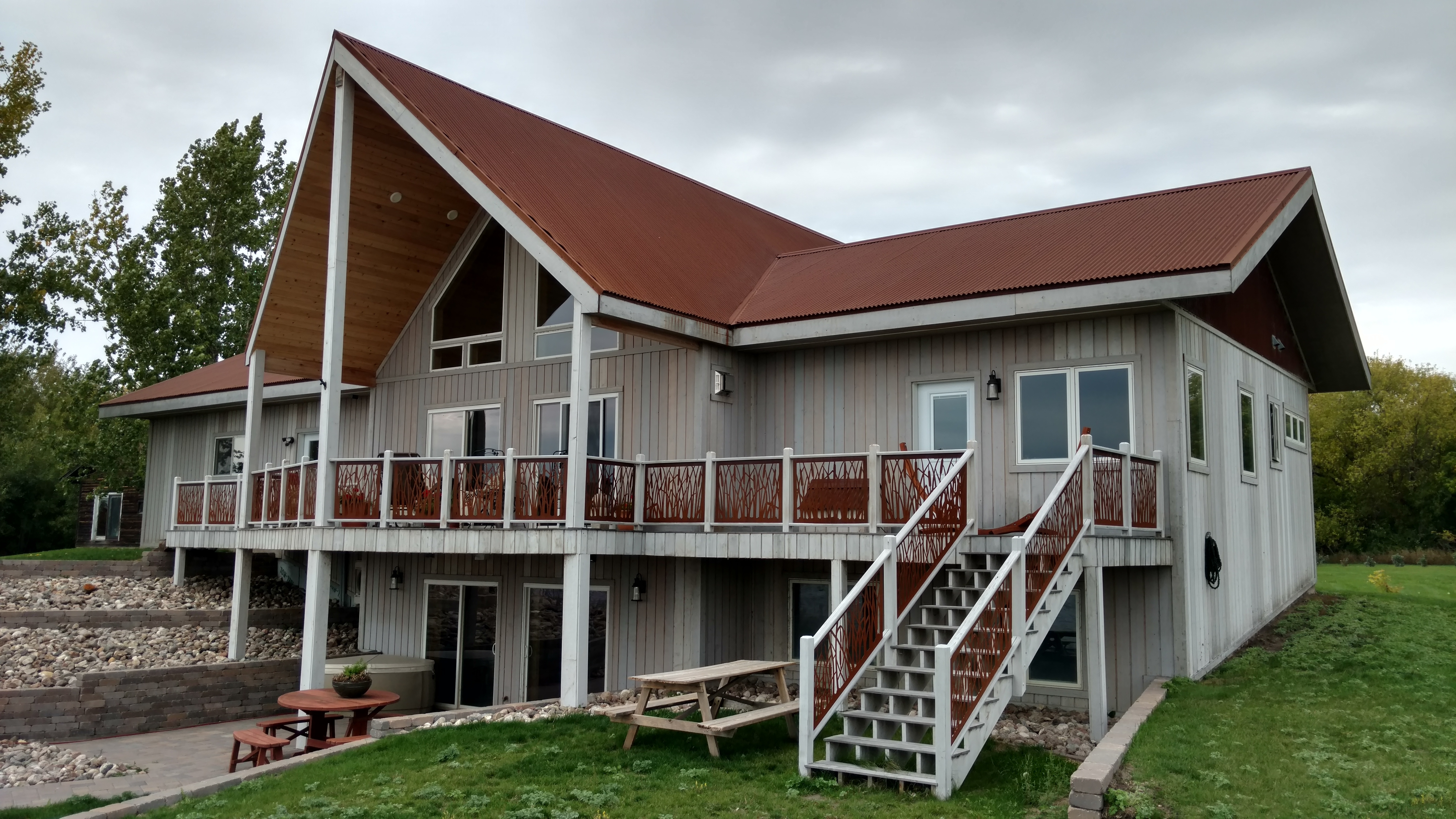 Lakeside Single Family Home
The owner was looking for the long-term value of a super-insulated, high efficiency retirement home.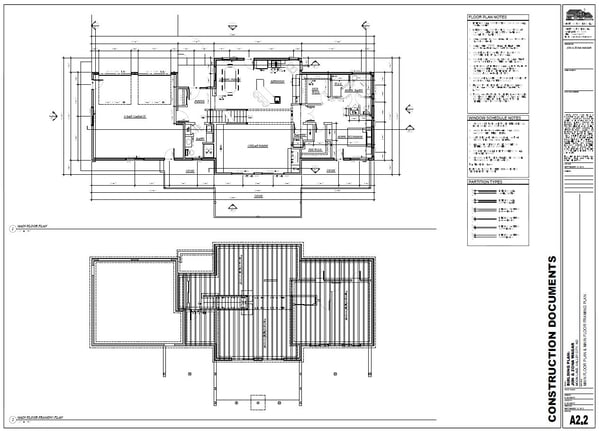 Date Completed: July 2015
Total sq. ft. of Conditioned Space: 3,300


(

1,450 sq. ft. in basement;

1,450 sq. ft. in main
level; 400 sq. ft. in loft area)
Designed By: Enercept, Watertown, SD
Built By: Jon Wagar, Valley City, ND
Private Residence
Location: Moon Lake, ND

This client's primary interest was building a home that was inexpensive to heat and cool. Customer also wanted a home that would be simple to construct and wanted to complete some of the work himself.


Building with SIPs made the project go together quickly and easily (far more so than stick-built methods), despite being erected in below zero temperatures. The time saved was reflected in lower labor costs and getting the home enclosed sooner. This allowed the builders to start interior work in a warm, comfortable environment much more quickly.

The basement was built using Logix insulated concrete forms. Ultra Fin Radiant heat (using Two-inch Thermo-Snap EPS insulation) in the basement floor and below the main floor, two ductless mini-split systems and a 24,000 BTU fireplace provide heating and cooling for the home. The main floor walls and most of the roof were constructed of SIPs with post and beam elements to maximize the open floor plan space.All windows and patio doors are Marvin Integrity Ultrex windows with Low-E, Argon Gas Filled glass (U-30.)

A blower door test was conducted; the results (1.73 ACH 50), were quite satisfactory considering the home has four bathroom vents, a kitchen exhaust vent, dryer vent and gas fireplace chimney. Test results can be viewed here.

The homeowner also chose all Energy Star rated appliances, 100% LED lighting, a Navien on-demand propane water heater/back-up boiler, two Fujitsu Mini-Splits and a 24,000 BTU gas fireplace.Inland Red Cedar Siding from sustainable Idaho forests was used on the exterior of the home, along with a 50 to 70-year Core-Ten steel roof. Other exterior features include locally sourced split granite fieldstone trim, landscaping and Rip-Rap.

All decisions relative to the construction of this home were made with an eye toward long term
value. The owner says, "We have no regrets!"