As you begin the process of building, it may seem like contractors, building supply outlets, and others are speaking a foreign language. Now throw SIPs into the mix - and wowzers! What are they talking about?
This SIP glossary will help you to be able to talk the talk and avoid possible misunderstandings: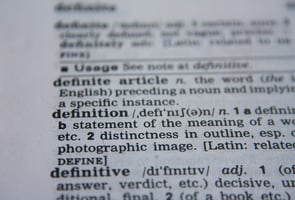 Acoustical Sealant:

non-skinning, non-hardening synthetic rubber sealant

compatible with expanded polystyrene (EPS) that retains flexibility for a long period. It is used to seal the panel connections and minimize air leakage.
Basement Panels: SIP panels constructed with a treated plywood exterior and treated 2x dimensional lumber on 12" or 16" centers. It is used in below-grade applications.
Beam Bracket: A T-shaped steel strap which fastens the king post to the center beam. (photo of log king post)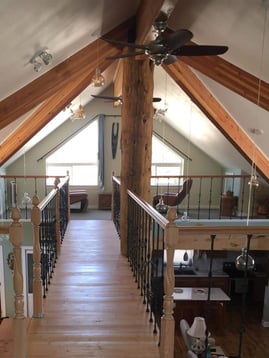 Beam Hangar: Welded steel bracket typically used to attach beams to other beams.
Beam Pocket: A factory-cut opening that holds the support beam in place.
Center Support Beam: A factory-constructed beam that supports the upper end of the roof panels over long, open spans.
Center Wall: Site-built wall used to support the upper end of the roof panels.
Insulated Connecting Post: Originally patented by Enercept, the post is made by laminating dimensional lumber to a dense insulating core. This method virtually eliminates thermal bridging. The posts are factory-installed to one panel and received into the adjoining panel on the job site.
Corner Adjustment Panel: A SIP panel that is designed to be more easily trimmed to compensate for any growth that may have occurred during the erection of the panels. Also called a fly-by corner.
Electrical Channels or Chases: Factory-installed passageways found at 16" above the lower edge of the main floor SIP panels for electrical and other wiring. These can be located wherever needed, such as counter-height in kitchens and baths. They are also installed vertically for switches and to connect wiring to roof or ceiling.
EPS: Expanded polystyrene, the solid foam insulating core of Enercept and other SIPs.
Growth: Joint spacing and variance of humidity levels can slightly effect the exact measurements of panels. Therefore, finished lengths of SIP walls and roofs can vary slightly.
Lintel: Header material, a narrow panel positioned above a window or door opening.
LVL: Laminated Veneered Lumber, 2x-type material manufactured in a process as plywood. Stronger than traditional 2x's. Sometimes used to support the upper end of roof panels.
OSB: Oriented Strand Board, a composite wood-based panel made from new-shredded, new-growth timber. Strands are oriented, or arranged, so maximum strength is achieved in any given direction and combined with adhesives to produce greater tension and compression performance. A common exterior skin on SIPs.
Seam Tape: An adhesive tape designed to be applied over the interior seams of SIP walls and roofs to minimize moist interior air from escaping through the panel seams.
Sill Plate: Dimensional lumber installed on the foundation to provide support for the SIP walls.
SIPs: Structural Insulated Panels. A manufactured, high performance building system for all types of construction. Used to form the exterior shell of a building. Usually comprised of two OSB skins laminated to a solid EPS insulating core.
Top Plate: Dimensional lumber used to tie the top end of SIPs together.
Now, you are ready to talk SIPs!
WANT TO LEARN MORE: