A timber framer builds his home on a tight budget, trading square footage for space and special touches in a few important places.
Mat and Jessica Robbins' home is the embodiment of the principles of the "Not So Big House." Although their Durango, Colorado, home is not tiny, it was downsized, and they used the savings to add craftsmanship, special rooms and extra space in just a few important places.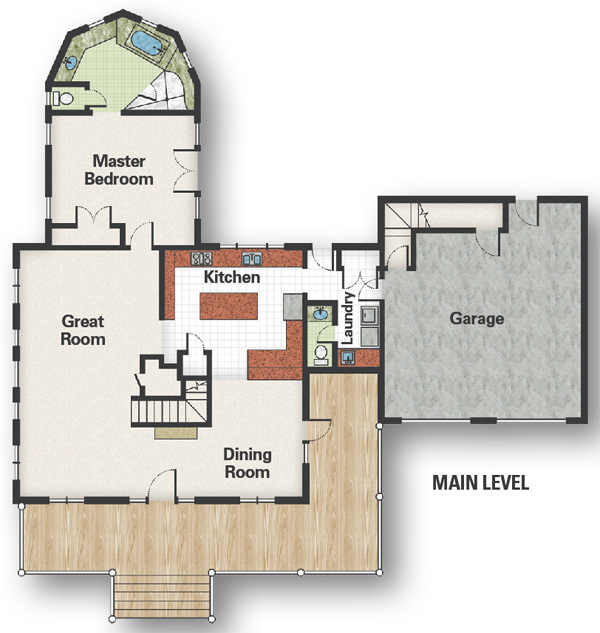 They used small to make beautiful possible. "Everybody's got a budget" Mat says. "If all you care about is maximizing space, you're going to be cutting back on the craftsman side of the budget. If you keep your square footage down, you can put a little extra here or spend a little extra there." The timber frame home they built for their family measures about 2,600 square feet, hardly a closet, but not large by today's timber standards.
With three growing children, they needed four bedrooms, but when they sat down to plan, square footage was not their priority. "I told Mat I had three things I wanted," says Jessica. "I want a huge bathtub; I want a huge window where I do dishes every day, and I want a porch I can drink tea on. I didn't care about bedroom sizes or anything like that."