2018 SIPA Building Excellence 1st Place Award Winner - Single Family Homes Under 3,000 sq. ft. and Overall Residential Winner
Chapman's Infill-Build, Edmond, OK. SIPs by Enercept.
The Chapman Infill-Build is a primary residence for Dr. David Chapman and his wife, Julie. They also rent the apartment above the garage, short term, to people visiting the Edmond area through an online listing on Airbnb.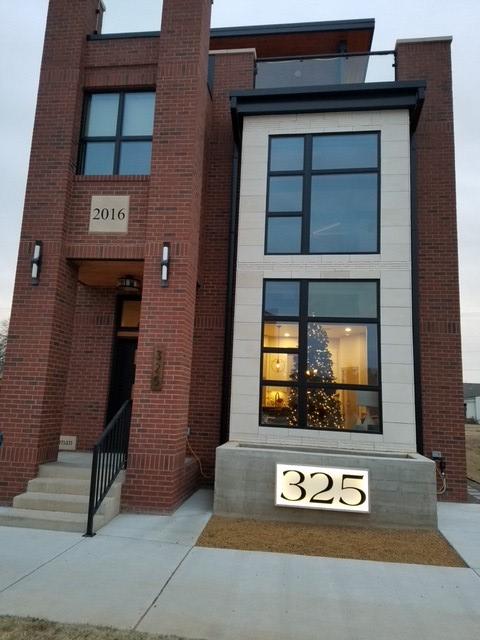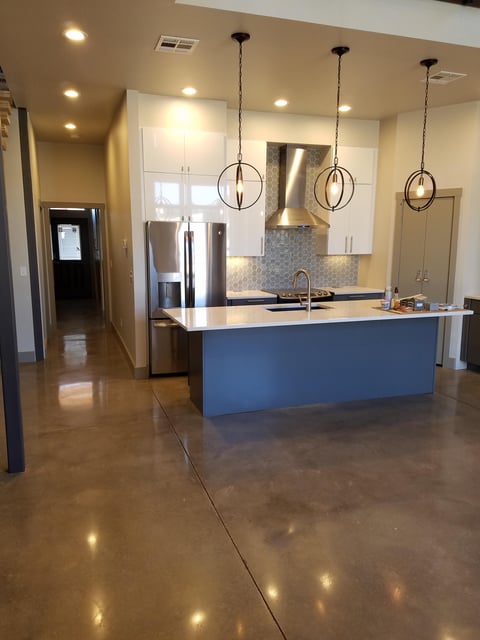 Dr. Chapman has long been an advocate for in-building and renewing neighborhoods within the city. The home's tall narrow design and red brick exterior help the modern appearance of the home to blend in well with Edmond's historic downtown.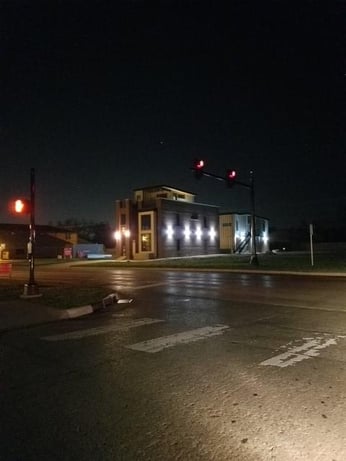 The home is located about 500' from a train track. The sound dampening qualties of SIP construction help to keep the noise from the trains and street traffic out.
In addition to advocating for urban renewal, Dr. Chapman is also very interested in sustainable city planning and building homes that are environmentally friendly. He liked the fact that there is less job site waste when building with SIPs and that their home would be energy efficient.
The physical design of this home lended itself well to SIP construction. The roof/3rd story deck worked well because of the superior strength of the structural panels.
The home was featured in an article published in September 2017 in the Edmond Outlook. The article, titled "Urban Aspiration" is about downtown revitalization and urban sustainability. Dr. Chapman has been lecturing and studying New Urbanism for several years and said it was "time to close the gap between his walk and talk" and move from their surban home into the urban area.
Details:
Date Completed: 2017
Dimensions of building: Main and 2nd level 23' x 46'; 3rd level 18' x 18'; garage apartment 25' x 31'
Total sq. ft. of conditioned space: 2,400 sq. ft. plus 775 sq. ft. apartment
SIP wall thickness and core material: 6" and 8" EPS SIP wall panels
SIP roof thickness and core material: 8" EPS SIP roof panels
Built by: TL Construction of Oklahoma, LLC
Designed by: Matthew McLarty of Edmond, OK
Beauty and efficiency. Enercept SIPs are custom made to reflect your vision for the energy efficient home of your dreams. Click here to learn more
---
Want to learn more about fun projects Enercept is working on. Join our E-Newsletter and let us know

---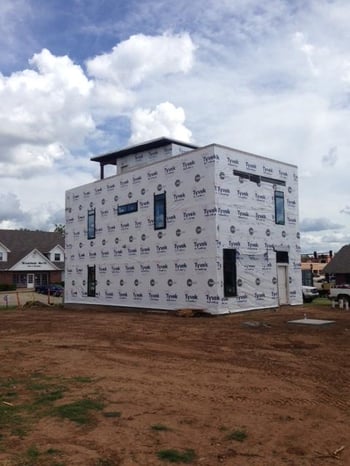 ---