Some things just come naturally to people. Such is the case with our newest Regional Sales Manager (RSM), Joe Sears, who heard the call of the construction business early in his life. He was practically born and raised in his father's welding and fabrication shop. He began his career soon after graduating from Watertown (South Dakota) High School in 2003.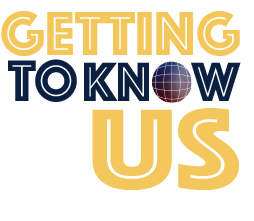 "Right out of high school, I had my hand in building the Watertown Event Center from start to finish," Joe recalls of his time working with Dallas Hanson Construction on a large project with an 18-month timeframe. He worked on the steel framing of that structure and as well as many other projects.
Then Joe took a detour into the car business for nearly a decade, starting in sales and working his way up to finance manager. However, the lure of construction and working with contractors was appealing, so he went to work with a local drywall team.
"That gave me the love for homes, building and the things that were done by hand," Joe says.
It was during that time that Joe first heard about Structural Insulated Panels (SIPs) and began doing his research.
"I really appreciated how good the build was and how the system went together," he says.
As far as his new role as an Enercept RSM, he finds making new connections to be the best part of the experience.
"I like interacting with the customers — being engaged with them and problem solving," Joe says of getting to know his clients. "I also like being on the job sites and working hand-in-hand with the guys."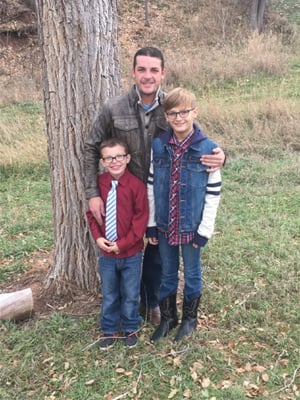 During his free time, Joe enjoys spending time with his family. You'll find him reveling in the great outdoors, another pastime which comes to him naturally. He's generally joined by his two sons: Kane, 10, and Dravin, 13.
"We enjoy hunting, fishing and trail riding on our ATV's," Joe explains. "We also do a lot of shed horn hunting, so we do a lot of hiking."
The patience and persistence learned through fishing and hunting (and waiting for drywall to cure!) carries through to Joe's business approach and even how he became part of the Enercept team. He interviewed for the position and then kept in contact with (Enercept President) Charlie Ewalt.
"From the time I got interviewed to the time I got hired, it was all of seven months. Then Charlie called me out of the blue," Joe recalls.
Working from our corporate office in Watertown, Joe's territory includes northeastern South Dakota, southern Minnesota, eastern Iowa and the states of Louisiana and Mississippi.
His contact information is as follows:
Joe Sears
Email: joes@enercept.com
Phone: 605.881.2160
Joe will be happy to help you with your project with patience and tenacity, ensuring your project goes as smoothly as possible.

Our Mission: Our Commitment
When you build with Enercept SIPs we provide a building that will go up faster and will be warmer, tighter, stronger, quieter and more cost-effective than conventional construction. It is a commitment that others simply can't beat!