Sometimes, you're just in the right place at the right time — or close enough to the right time. Such was the case for Enercept Regional Sales Manager (RSM) Don Kaarre. A chance encounter brought him new opportunity, though it wasn't apparent at the time.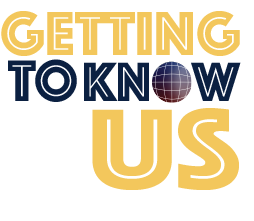 Don, who grew up in Canton, South Dakota, met Enercept President Charlie Ewalt when they were both working at the Brown County Fair in Aberdeen. Charlie was manning the Enercept booth; Don was working the event for the Sioux Falls custom home builder where he worked primarily in estimating and also a bit of installation work.
During their conversation, Charlie mentioned Enercept was looking for an RSM in the Sioux Falls area and wondered if Don knew of anyone who might be interested. He didn't and wasn't looking to make any career moves himself.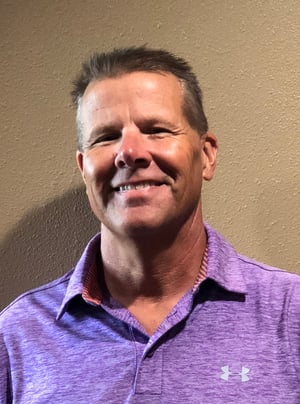 "A few months later, that changed," Don recalls. He was interested. So, he gave Charlie a call to see if the position had been filled. It hadn't; Don threw is hat into the ring and has now been with Enercept as an RSM for three years.
Along with copious amounts of soda (which he carries in a rather unique mug), Don is fueled by the people he meets. He loves meeting such a wide variety of people and says customer service is the most enjoyable aspect of his work.
"When I get involved with a customer and a project, I do everything I can to make sure they're happy," he says. His colleagues and customers can attest to his attention to detail, friendly demeanor and dry sense of humor.
Don's experience — which includes nearly two decades working for a large lumber and building products retailer — has led him to be a strong advocate of SIPs construction.
"I truly believe in the product we sell. It gives the final homeowner the best possible product they can build their house with," he says.
When he's not working, Don can be found playing a round of golf (his favorite hobby) or on one of the trails in and around Sioux Falls.
"I love to bike ride and work out like a maniac," he says.
Don's children seem to take after their dad in the sports department, which keeps him busy. Much of his time is filled with his two younger kids' sporting events — his son plays football and basketball and his daughter plays volleyball and golf. (Don's oldest daughter lives in Hawaii.)
Working from Sioux Falls, Don's territory includes the southeastern portion of South Dakota, western Iowa, southern Minnesota and the states of Nebraska, Alabama and Georgia. Don's contact info is:
Don Kaarre
Email: dkaarre@enercept.com
Phone: 605.695.0661
Have a project in mind? Give Don a call; he'll be happy to help.