Over the years Enercept has been blessed to provide structural insulated panels (SIPs) for several creative and interesting commercial projects. Here is a peak at two of them in Bismarck, ND...
Dakota Zoo Penguin Exhibit - Bismarck, ND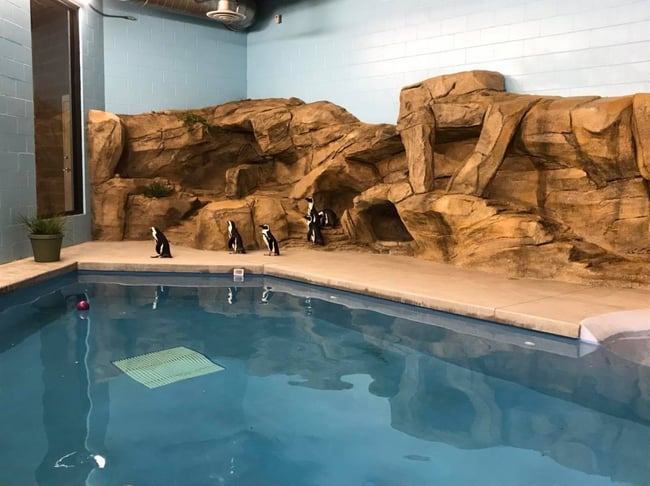 Completed in September 2021, the Dakota Zoo Penguin Exhibit is one of a handful of projects the Zoo has built using Enercept SIPs. The exhibit includes an outdoor and indoor pool with naturalistic rock work. It houses eight male African penguins.
Northern Plains Heating and Air was excited when they got the call to design an HVAC system for the new Penguin Exhibit for the Dakota Zoo. And equally excited to hear it was a structural insulated panel construction, which would allow them to control building pressure better than a typical structure using general building practices. The one demand that Dave Nelson with Nelson Builders had for Northern Plains was "we want to be able to see the penguins not smell them"!

The Dakota Zoo is partnered with the Saving Animals from Extinction Group, and participates in the Species Survival Plan. African penguins are on the Endangered Species list. The Zoo is set to welcome a female African penguin in 2022.
Dave said that building with SIPs definitely saves on labor costs, and enabled him to enclose the building more quickly so he could start heating the enclosure for winter finishing. He also appreciates the excellent service he receives from Enercept.
In addition to the Penguin Enclosure, Enercept provided SIP panels for a Zoo Barn in 2017
See more creative commercial projects from Enercept: